METRO Cash and Carry completes 16 years of operations in India
By Retail4Growth Team | June 27, 2019
Since its entry in India in 2003 in Bengaluru, METRO has built a strong brand equity and trust amongst its SMEs customers.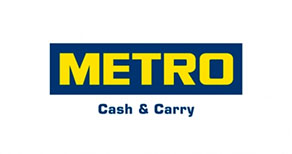 METRO Cash and Carry, leading organized wholesaler and food specialist has completed its 16 years of successful operations in India and has flagged off a grand anniversary celebration for its 3 million small and independent business customers.
Commenting on the successful operational feat, Arvind Mediratta, MD & CEO at METRO Cash & Carry India said, "Last year, we witnessed an overwhelming 1.2 million footfall across our stores, and we expect the footfall of customers to increase to 1.6 million this year. With our focus on driving sustainable and profitable growth, we are working consistently towards enhancing our understanding of local customer needs and providing tailored solutions, offers, assortment and services to them, in order to add value to our growing customer base."
He further added, "Our purpose statement is being 'Champion for independent business' and we believe their success is our business i.e. the success of these independent businesses, traders and kiranas is the success of our business. We have been nurturing new and innovative ideas of countless SMEs and start-ups, to help curate an ecosystem of entrepreneurship in the country."
As part of the celebration, METRO has introduced a campaign- 'Impossible Deals Are Back' to offer attractive cashbacks, host of combo deals, 'Buy One, Get One (BOGO)' &, 50% off offers, INR 1 deal, Own brands mega deals and other exciting discounts in a phased manner on products available across its 27 wholesale stores.
Since its entry in India in 2003 in Bengaluru, METRO has built a strong brand equity and trust amongst its small and medium enterprise (SMEs) customers. Today, 99% products that METRO sells are 'Made in India', locally sourced from SMEs and local suppliers to help fuel the independent businesses and entrepreneurial eco-system in the country. METRO is also leading the way in kirana digitization with great success and has helped modernize operations of over 500 kiranas across the country.
Over the years, METRO has become synonymous with internationally benchmarked Quality & Food Safety, and is the first HACCP [Hazard Analysis Critical Control Point]-certified modern wholesaler. Today, METRO operates 27 wholesale distribution centers, catering to over 5000 suppliers, and has created over 14,000 direct and indirect jobs across the country.
Similar News
An Operating Board will replace the current Extended Management Board of Metro Cash & Carry with the goal of supporting the development of the national markets with a much more operational focus.