M&S opens its first standalone store in Lucknow
Vjmedia Works | March 30, 2017
M&S opens its sixth standalone lingerie and beauty store in India at Lucknow's One Awadh Mall.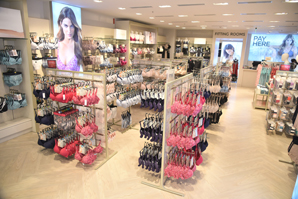 British retailer brand Marks & Spencer (M&S) strengthens its pan Indian presence in India by opening its first standalone Lingerie & Beauty store in Lucknow. The store at city's One Awadh Mall spanning across 1,520 square foot only houses lingerie and beauty products of the brand. This is also M&S's sixth store in India featuring only beauty and lingerie merchandises.

Mohit Bhayana, Head of Retail, Marks & Spencer Reliance India, said: "Customers across India have really embraced our high quality, excellent value lingerie and beauty offer and we see a lot of potential in the Lucknow market. Combining expert advice, outstanding customer service and a specialist product offer, our new store at One Awadh Mall offers customers a truly unique shopping experience and we really look forward to welcoming customers to the store."

The door of the store opens with the brand's latest Spring 17 Collection that includes latest range of lingerie and beauty products from global offerings. As service and expert customer advice are at the heart of Marks & Spencer's Lingerie & Beauty stores, experienced and well-trained lingerie experts will be on hand to offer free bra fitting services to ensure perfect fits.

Since 2008, when M&S signed its joint venture partnership with Reliance Retail, M&S has accelerated its expansion across India and now has a presence in 27 cities along with an online presence through leading online platforms Amazon.in, Myntra.com and Ajio.com.