Mumbai welcomes its first KIKO MILANO store at Seawoods Grand Central Mall
By Satarupa Chakraborty | September 11, 2017
The Italian makeup brand takes its offline retail first time outside Delhi-NCR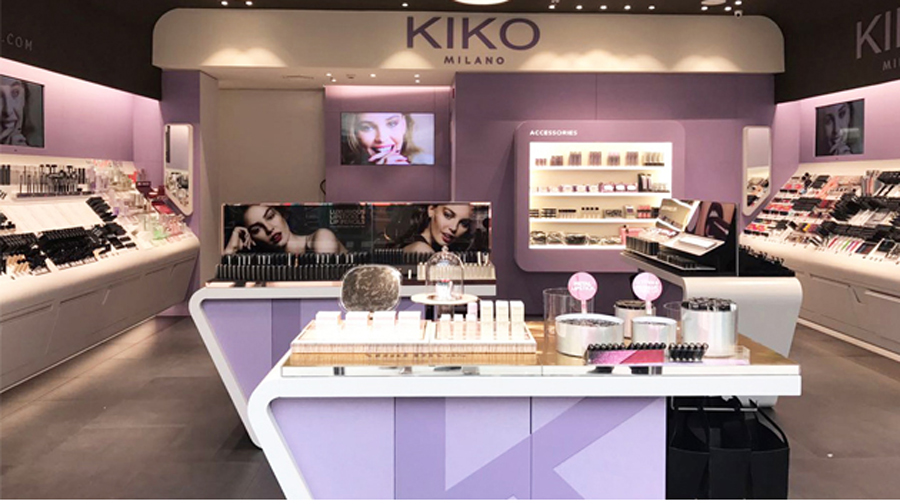 Italian Cosmetic Brand KIKO MILANO extends it presence by opening its first store in Mumbai at Sea Wood Grand Central Navi Mumbai. The store is the brand's fourth store in the country after three in Delhi and NCR region. With this store launch, KIKO also celebrated 20 years of its existence in beauty business worldwide. KIKO Milano has been in the industry for over 20 years with more than 1000 stores worldwide and is now looking to further strengthen its presence in the Indian beauty industry. With its widespread international presence across 20 countries, the brand makes its first entry in Mumbai, after having launched 3 stores in Delhi, NCR previously – in DLF Mall of India, DLF Promenade & Ambience Mall.
Annanya Sabarwal, Country Director, KIKO MILANO said, "As KIKO is a one stop beauty destination for all make up lovers, it gives me immense pleasure to announce the launch of KIKO's first store in the Fashion Capital, Mumbai. KIKO MILANO is an international vibrant brand, which must have its presence all over India."
Timmy Sarna, Managing Director & CEO, DLF Brands Ltd., told, "We are happy to launch India's Fourth store of KIKO in Mumbai.We aim to continue to keep up with the fast pace and look forward to opening many more stores across the country."
For its 20th anniversary, KIKO has chosen to partner with seven international brands linked with emerging designers who will celebrate the very essence of KIKO and its most important values: colour, creativity, talent and an all-Italian style. The selected designers will design seven limited edition capsule collections. The campaign will run at all KIKO stores throughout the year of 2017.