Nysaa Retail to invest Rs 100 crore in 1-India Family Mart
By Retail4Growth Team | December 26, 2018
The company is aiming at a turnover of Rs 1,100 crore by 2020-'21 and plans to add 80 new stores in the same period.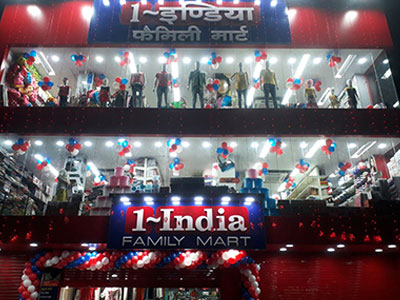 Nysaa Retail, which operates 1-India Family Mart retail chain, plans to invest Rs 100 crore to add 80 stores, a top company official was quoted by PTI as saying.
The company which operates 80 stores in tier-2 and tier 3 cities in northern and eastern India is also aiming a turnover of Rs 1,100 crore by 2020-21.
"We plan to invest about Rs 100 crore to add 80 new stores by financial year 2020-21. In the next phase of expansion, we will focus on North East. We are also looking to clocking turnover of Rs 1,100 crore in two years' time," JP Shukla, the Founder and CEO of 1-India Family Mart said.
"The company will fund expansion through a combination of internal accruals and debt," Shukla added.
He also said 1-India Family Mart is looking at adopting omni-channel retail distribution and plans to pilot a project for this.
The company is expected to close the current fiscal with a turnover of Rs 420 crore.
Beginning their 'Value Retail Chain' concept in 2013 with first store in Uttar Pradesh, the company has expanded operations across Bihar, Jharkhand, Chhattisgarh, and the North East.
Similar News
1-India Family Mart launches its 50th flagship store in Ranchi. Plans are to add 50 more outlets by the next financial year in India.
The brand wants to expand the food retail chain soon by opening many more outlets in each zone of the city.