Opple Lighting to invest Rs 60 cr in India expansion
By VJ Media Bureau | Vjmedia Works | March 30, 2015
Shanghai based company expands its operations to Telangana with launch of two exclusive stores in Hyderabad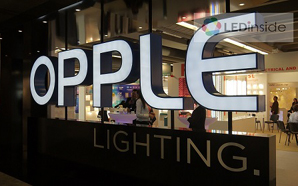 Opple Lightning, a Chinese lighting brand, is planning to roll out 30 large-format exclusive brand stores across 30 cities in India with an initial investment of Rs 60 crore in the next three years, said chairman (India) S Venkataramani.
"We are targeting a cumulative turnover of Rs 450 crore from India in the next five years. We expect a revenue share of 35 per cent from south India and 27 per cent from the western part of the country," he said in a release.
The Shanghai-headquartered company, which launched its first experience store in India at Chennai in 2014, expanded its operations to Telangana with the launch of two exclusive stores in Hyderabad on Saturday.
"We have been focused on building a strong footprint in south India as it has strong consumption of lighting products in the country. Together, southern and western regions constitute over 60 per cent of the lighting market in India and has a comparatively higher rate of LED adoption," Venkataramani said.
The company is targeting distribution network in all regions in the country with 5,000 points of sale (PoS) by the end of this year, he said, adding India would potentially be a $500-million LED market by 2017.
According to him, the lighting industry currently stand at Rs 15,000 crore in India, and is growing at a pace of about 10 per cent. The noticeable segment growing at a rapid pace within this is the LED lighting, clocking over 50 per cent growth, he added.