OPPO Store launches its store at City Centre 2, Kolkata
By Nabamita Chatterjee | Vjmedia Works | August 22, 2016
The brand is targeting to open 30 stores in West Bengal within this fiscal.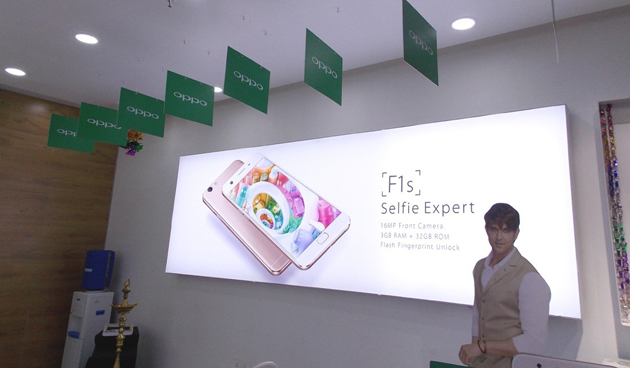 OPPO, the leading global technology brand recently launched their OPPO store at City Centre Two, Kolkata, West Bengal. Kolkata, being a key market for OPPO, as well as other major centres in the states, the brand is rapidly expanding its footprint to meet the demands of their growing customer base.
Eric Yin, the West Bengal Spokesperson for Oppo shares, "We are targeting for at least 30 stores for Oppo in this FY in West Bengal and out of that so far we have launched 15 successfully so far. These stores completely follow the Oppo design guidelines for the retail design strategy and shopper marketing exercise. We are expanding through local dealers here in this state and also we have plans to open outlets in other famous Kolkata malls like South City etc."
Taking selfies a step further, the upgraded Selfie Expert OPPO F1s was recently launched in the Indian market and these Oppo stores have been designed to promote the product by highlighting it through every opportunity possible at the store. The large digital displays showcasing the product with its features along with the cut outs of their Indian brand ambassador Bollywood star Hrithik Roshan is instantly attracting the customers as they walk in to the store.
OPPO mobile phones are currently available in over 20 markets, with the brand already registered in 140 countries as of late 2015.