Philips launches LightSTUDIO in Guwahati for retail and outdoor professionals
Vjmedia Works | May 12, 2016
Creating a one-stop lighting solution space for outdoor, retail and other sectors, Philips's LightSTUDIO has marked its debut in eastern India by opening an outlet at Guwahati.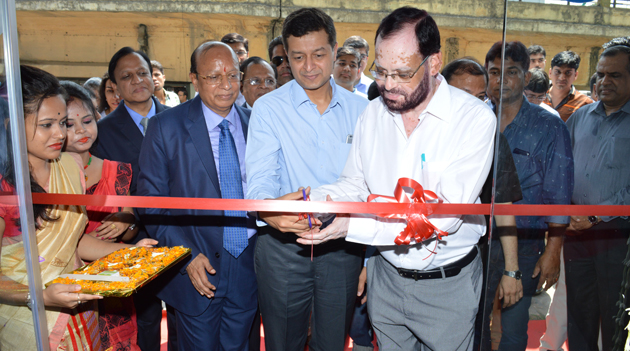 Philips Lighting India, the country's leading lighting solutions company inaugurated its LightSTUDIO in Guwahati offering professional lighting solutions. The Philips LightSTUDIO will be the first professional lighting studio in Eastern India offering lighting solutions for public infrastructure, retail, outdoor, hospitality and office applications. The studio located at Ulubari, Guwahati and spread across an area of 850 sq. Ft., was inaugurated by Mr. A. Goswami, Chairman, Indian Society of Lighting Engineers, Guwahati Sub Centre along with Mr. Harsh Chitale, CEO, Philips Lighting - South Asia.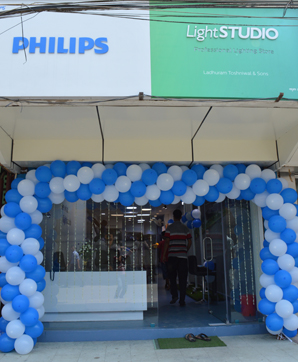 Expressing his enthusiasm over the launch of the Philips LightSTUDIO, Harsh Chitale, CEO, Philips Lighting - South Asia said, "We are thrilled to inaugurate the first ever professional LightSTUDIO in whole of Eastern India in Guwahati. The LightSTUDIOwill benefit our customers by providing an experiential showcase of Philips revolutionary lighting solutions in the professional application segment.This launch further strengthens our commitment to offer the latest and best-in- class technology solutions in lighting to our customers in India."
With this launch, Philips Lighting aims to address the lighting requirements for its varied customers in the professional segment including urban planners, architects and lighting professionals. The LightSTUDIO showcases the full range of Philips Lighting solutions that will transform the building and designing of public spaces. At the Philips LightSTUDIO, consumers can avail expert advice in choosing the optimal lighting solutions to meet their unique requirements including a first-hand experience of the latest LED lighting systems. Dedicated spaces for retail, office and outdoor solutions amongst others in the Philips LightSTUDIO will allow customers to understand the application of integrated lighting solutions in their respective scenarios.
With the launch of the latest Philips LightSTUDIO in Guwahati, the company now has 4 LightSTUDIOs in the country offering lighting solutions and consulting to professional buyers across several sectors. Philips Lighting differentiates its offerings through innovation in design and application of its global lighting application expertise which makes it the undisputed market leader in energy efficient lighting solutions. At the same time, the company is focussed on bringing locally relevant solutions to the country.