Philips unveils Lighting Innovation Center in Noida
By Nabamita Chatterjee | Vjmedia Works | November 08, 2013
The brand has launched new LED and solar based products and solutions for the Indian market in order to drive LED transformation.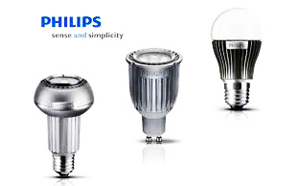 Lighting solutions major, Philips Lighting, announced the expansion of the Philips Lighting Innovation Center (PLIC) in Noida, to boost its R&D capabilities in LED lighting and further drive the company's LED lighting leadership in India. Philips also introduced new LED lighting products and solutions for the Indian market which will help accelerate the market transition to digital lighting and deliver value to its customers.
Eric Rondolat, CEO, Philips Lighting, said, "India is a key market for Philips and we remain committed to delivering locally relevant products, systems and services to Indian businesses and consumers. With more than 30% share of the lighting market in India, Philips is the clear leader in the Indian lighting market. We value the trust that customers place in our brand and we are investing further in local R&D capabilities to continue to develop innovative products that meet their specific needs.''
The expansion of PLIC signifies a technological leap for Philips Lighting India which will reportedly introduce more relevant, efficient and cost effective products for India's fast growing market. With an additional multi-million dollar investment in PLIC, Philips Lighting wants to strengthen the process of local innovation in LED Lighting and also shorten the time to market more affordable products and solutions. A new building has been added to the existing facility of PLIC in Noida, and the center is also expanding its capabilities by bringing in more engineering talent as well as state-of-the-art equipment in newer areas of LEDs, intelligent lighting systems and solar-based solutions. The number of people working on core design and development at PLIC has more than doubled in the last two years, and will continue to grow in the near future.
Nirupam Sahay, President, Philips Lighting India, who strongly believes that LEDs are the future of lighting explained, "We feel that LEDs will capture 45 per cent of the India lighting market by 2017-18. With rapid urbanization, LEDs, given their long life, low maintenance, superior color rendering and above all energy efficiency, are the answer to our need for sustainable lighting solutions. At Philips, we are well positioned to support the market with products that feature international quality combined with local consumer insights. The Philips Lighting Innovation Centre forms a key cornerstone of our strategy as we look towards introducing innovative products for both the Indian and global markets."
The newly launched Philips LED lighting systems include lighting monitoring and control software - CityTouch which enables dynamic, intelligent and flexible control on a city-wide scale. CityTouch allows its users to manage all the lighting systems for an entire city from a single, intuitive online interface. The other launches include a street LED lighting luminaire - GreenLine Xtra which enables uniform light distribution, maintenance-free system and easy upgradation of existing light poles and, GreenLEDi - a new offering for indoor lighting. Both GreenLine Xtra and GreenLEDi offer 50% energy savings and have a long life of 40,000 - 50,000 hours. For the home segment, Philips launched LED products for different applications such as a retrofit bulb and tube light and also introduced a solar home lighting solution which will help in reducing the dependence on generators and kerosene in areas where power-cuts are very high.
Nirupam Sahay further added while talking about the industry, "With the Indian LED lighting market currently growing at a CAGR of 45% and expected to be about half a billion dollar market by 2015 ($480 - 500 million), Philips looks forward to exciting growth as demand picks up."