Presto launches its new flagship store at Quest Mall, Kolkata
By Nabamita Chatterjee | Vjmedia Works | May 18, 2017
Having presence across the country with more than 150 stores, the brand will be adding 50 more retail outlets within the current fiscal.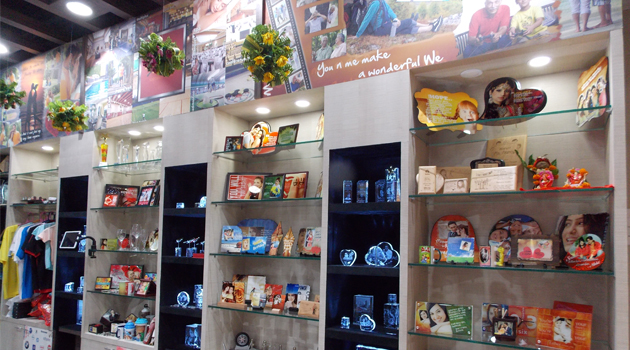 Presto, the brand known for personalized gifting recently opened their new flagship store at Quest Mall, Kolkata. Spread across an area of about 1000 sq.ft. the store focuses on the diversified portfolio of the brand having all customized gifting options as well as interior décor solutions provided by them.

Vinay Dalmia, COO of Presto shares, "We are entering into the interior space and will be now looking at aggressively marketing it. We can give customized wall paper, wooden flooring, wall tiles, furniture, visual merchandising products like lamps etc. which can be of any size with any sort of image or theme as per the needs of the customers. Our aim with this interior solutions is to give the customers a real touch & feel experience and they themselves can pick and choose and sort of Do-it-Yourself for their homes or showrooms or offices. We have the actual mock displays here at the store and we will be further looking at giving end to end solutions from print to installation for the interior space requirements. Further our stores will follow this design standards and try to give the outlets a feel of display centres for Presto."

So far, Presto has been an established name in personalized gifting be it for individual customers or retail gifting and corporate gifting for many years now. They have been catering to various clients like Cognizant, Vodafone, PWC, TATA, HSBC, Future Group and many more for their needs like corporate gifts, awards, trophies.

The brand follows two retail models of having exclusive company owned stores as well as expansion through franchise model. Kolkata being the headquarter of Presto which is the brand from Mohan Impressions Pvt. Ltd., they have 20 EBO's in Kolkata located at popular malls of the city and in the high streets as well. Apart from this they take the franchise route for their retail expansion in the other states. "We will be opening another 4-5 stores in Kolkata and Southcity Mall is one of them. For rest of India we are going to continue the expansion and by the end of this fiscal the total store count will go beyond 200. With the gifting market and innovative the interior space segment evolving day by day we are hopeful to cater to a large base of customers and architects and interior designers with our novel range," signs off Vinay.