Promod to embark on omni-channel journey in India
By Satarupa Chakraborty | June 05, 2018
The French fashion brand will soon embark on omni-channel retail journey in India by launching their exclusive online store with click-and-collect feature, which merges it with offline stores.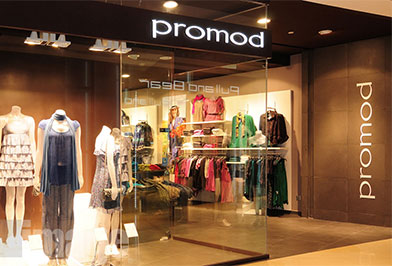 French fashion brand for women, Promod, will be establishing their e-commerce presence in India this week, allowing an online access to its entire global collection to its Indian shoppers. The brand has also revealed their plan to expand its presence in Tier II and III cities across key markets even through brick-and-mortar stores. As part of omni-channel strategy, the French brand will introduce click-and-collect feature, merging the online and brick-and-mortar channels.
With more than 30 years of dynamic experience in women's ready-to-wear retailing and presence across 50 countries, the store chain plans to continue their international commercial success by crossing 100 retail doors, combining EBOs, SISs and other POSs in India by 2025.
Nadine Caux, Managing Director at Promod said, "We initiated our digital sales in India through Myntra and the response has been very encouraging in the first year. We are now looking at offering around 2000+ styles in the coming year and looking at doubling our turnover. This shows a great opportunity for us to launch our own portal and we are confident that consumer satisfaction through this omni-channel route will attract more loyalty towards the brand."
On brick-and-mortar business, Caux added, "In addition to the launch of Promod e-commerce, we will be launching new stores making the brand available across cities even tier II and III cities. The vision remains to dress every woman and to be a part of her wardrobe. Hence, we believe strongly in the digital canal to network with her."