Prowl Germany to enter Indian market, plans to invest Rs 600 crore
By Fairy Dharawat | Vjmedia Works | April 23, 2013
The European baby products retailer plans to enter the Indian market in the next 4-5 years.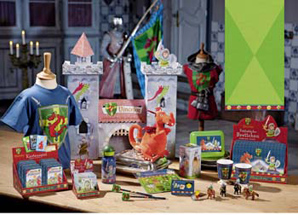 A leading European multi-brand retailer of baby products, Prowl Germany plans to invest Rs 600 crore in the Indian Market. The retailer plans to set up a manufacturing plant and a chain of stores, in the next 4-5 years. The 101-year-old German based company has tied up with Kochi based Zaal Commercial Pvt Ltd for their feeding accessories brand called'Nip', the company's Managing Director, Rajesh Padmanabhan told VJ Media Works in an interview.
"India is a evergreen market and this is the right time to enter as the organized sector is growing and middle class is becoming more brand oriented. Prowl Germany is a 101year old market and it's a heritage we are bringing with us. Prowl Germany caters to mother care and baby care segment and provide the best quality product range," said Rajesh Padmanabhan. The company plans to focus first on distribution followed up by setting up an original equipment manufacturing (OEM) and then opening up multi-brand retail stores. Till then the company plans to import and sell through distributors.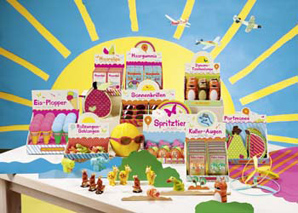 The company has already launched Nip in South India—Andhra Pradesh, Karnataka, Tamil Nadu and Kerala and is planning to launch in Mumbai shortly. According to Rajesh Padmanabhan, they are planning to open 10 new stores by the end of 2014 and gradually open stores across India. The baby and children's care products market is estimated to be worth $11.8 billion and forecast to grow at a compounded annual growth rate of 17% to $26.2 billion by 2017, according to a report by RNCOS E-Services Pvt. Ltd, a research company.

The German based company is exporting baby & mother care products and executes trading activities through its wide distribution network spreading across Asia. Recently in CBME, Prowl Germany won three awards for innovation.