Retails to get into the business of in-store digital interfaces
By Satarupa Chakraborty | December 27, 2017
Retails will integrate hardware and software elements of in-store digital interfaces and also take on content management thus enabling the retailers to communicate effectively with more content.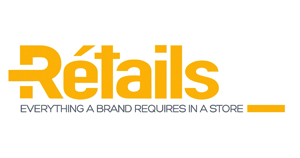 Gurgaon-based store design and fixture manufacturing company Retails will soon get into the business of digital interfaces including hardware and software along with the content management part. The company has already worked with PayTM for their promotional digital kiosks and is further developing the portfolio to supply for in-store purposes too.
Talking to Retail4growth, Gagan Gandhi, Director, Retails, explained further, "Brick-and-mortar retail is embracing digital fast. However, there's a dearth of any firm working with both hardware and software parts of digital interfaces. Therefore, we plan to integrate both the systems and will be responsible for content management as well. Currently, the content of digital screens is operational mostly locally but with our service, it can be controlled centrally offering more options to communicate. We are also importing screens for the range." Retails is planning to launch the range at forthcoming In-store Asia, 2018.