Siemens Home Appliances opens experiential store in Mumbai.
By VJ Media Bureau | Vjmedia Works | June 11, 2013
The premium home appliance brand opens its ninth store together with a dealer DJ Appliances in Mumbai with plans of opening six more stores in FY 13.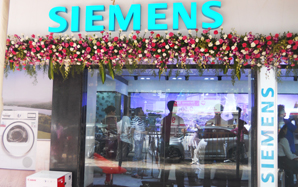 Siemens Home Appliance has been noted for its sleek design, cutting edge technology and an appeal which has targeted the upper class segment for long time. The brand this time opens an experiential store in Mumbai and introduces a new range of premium home appliances for its customers. The brand also has recently opened its new store in Calicut, Kerala and plans on retail expansion by opening six more stores all over India in FY13.
The store is spread over 1500 sq.ft .of prime retail space which Ajaz Vakil, GM, Sales, Siemens, believes is the perfect location due to its proximity to the residence and housing area. Commenting on the expansion, Ajaz Vakil said, "West has always been an important market for us as it has huge potential." Further commenting on the launch, he added that, "We are extremely delighted to announce the launch of the exclusive Siemens store in Mumbai and wish to make our increasing presence felt in our valued customers and also closely monitor their needs to provide them with best of services.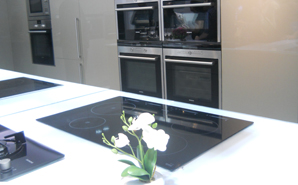 As the Indian market matures, brands and retailers are donning new creative hats to decipher the complicated customer; hence Ajaz Vakil says that today brands and retailers should be going closer to the shopper, and as a brand, he adds, "You have to go to the consumer." With these lines, the brand aims to target the youth who are open to indulgence. "With our expansion in the city, we have this opportunity to cater to the young, enthusiastic and educated crowd who are open to embrace new, innovative and advanced technologies with a range of Siemens home appliance."
As the aspirational shopper increases there is a growing demand for the premium appliances in tier two cities as well. Ajaz Vakil says that the Indian shopper insist on touch and feel of the products, before they make the purchase. This is one of the reasons for their retail expansion strategy as the brand intends to go where they feel there is a demand.
Being a premium brand, Siemens is facing challenge in the pricing strategy but the brand is positioning itself on two important facts; what we offer better & what value additions are they providing to their customers. The home appliance brand recently launched their new range of Black Series - premium built in range of Siemens home appliances which consist of dishwashers, ovens, hobs and refrigerators.
As Siemens targets the growing aspirational shopper, the brand retailer says that their USP lies in their energy efficient innovative technology. With an aim to provide sustainable solution, Siemens is using its USP of being a home appliance company which appeals to the new generation of environment conscious shopper.