SKODA AUTO India expands its footprint in Kolkata
By Nabamita Chatterjee | May 07, 2018
The brand is looking at establishing a strong foothold in the eastern markets of the country by a phase-wise introduction of five new dealership facilities over the next six months. With three operational dealership in Kolkata, Jamshedpur and Patna, they will add Bhubaneshwar and Guwahati soon to their network.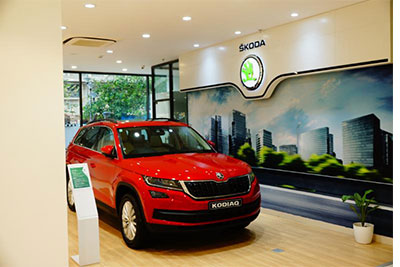 SKODA AUTO India recently launched its newly designed 3S (Sales, Service and Spares) facility, Global Motocorp LLP, in Kolkata. The dealership facility will sport the new Corporate Identity and Design which is a part of SKODA's global redesigning process. With the inauguration of Global Motocorp LLP in Kolkata, SKODA aims to further strengthen its presence in West Bengal and push forward its business campaign of establishing a strong foothold in the eastern markets of the country by a phase-wise introduction of five new dealership facilities over the next six months. The sales facility of GlobalMotocorp LLP is strategically located in the heart of Kolkata and sprawls over an area of 3884 sq.ft. of premium showroom space that can accommodate a sixcar display. The showroom is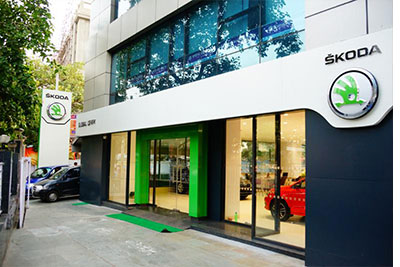 supported by a service facility, accessibly located at Village Chowbaga, P.S. - Anandapur, 853, Anandapur Road, Kolkata, which spans across a substantial 20340 sq. ft. (1890.3 sq. m.) area.
Commenting on the inauguration of the new facility, Ashutosh Dixit, Director – Sales, Service & Marketing, ŠKODA AUTO India said, "SKODA AUTO India is fully geared to further expand its brand presence in the eastern markets of our nation. In line with our expansion strategy, and West Bengal being one of the key markets, we are pleased to partner with Global Motocorp LLP. We are confident that our new partner will play an important role in contributing further growth and in scaling up the brand."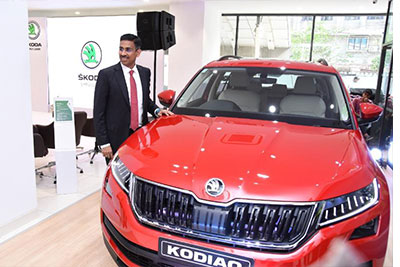 SKODA AUTO India is in the process of revamping its entire dealer network which will entail the following: manpower training, a customer friendly layout and business processes along with a refreshed design that will be the key to demonstrating the power of the brand.
Ashutosh shares with R4G: "Skoda has invsted 100 crores for upgrading the dealer facilities and it is helping the brand to establish the brand identity all the more. East is a very important market for us and we are looking at increasing our footprints here. We also look at Siliguri as a potential market for SKODA. Pan India, so far, we have 68 touchpoints and by the end of this year, it will reach upto 72-75. We are constantly penetrating deeper markets on an all India basis. Very recently, we started our facility in Jammu in north; in south also we are opening in Tier II and III markets, like Kotayam, so wherever we feel that their is a potential market, we are looking at reaching there for the customers. At present, we have total 38 dealer partners covering our network so far."
The redesigned dealership network globally and in India will offer modern showrooms with a great look and feel. The exteriors of the dealerships are completely redesigned. The new appearance of the SKODA dealerships with fresh colours, clarity, openness and transparency are few of the highlights of the new interiors of ŠKODA dealership showrooms. The launch of the Global Motocorp LLP in Kolkata is the latest chapter in SKODA AUTO India's commitment to strengthen its presence in the country. In addition, the rebranding and introduction of the NEW CICD across all retail outlets, along with new customer focused initiatives, have contributed to the overall growth of the brand.
Kunal Agrawal, Dealer Principal, Global Motocorp LLP said, "We are delighted to partner with SKODA AUTO India to unveil our newly designed facility. The new appearance and optimized business processes will provide the ideal backdrop for the presentation of SKODA products to our customers.The advancement of SKODA makes us more affirmative, confident and committed to our valued customers in this region."