Skult aims at 50%-75% yearly revenue growth
Vjmedia Works | December 15, 2016
After a year in business, Abof wants to strengthen Skult's position as one of the major e-tailers and looks at rapid revenue growth.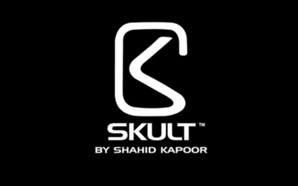 Athleisure brand Skult from Abof of Aditya Birla Group looks at becoming India's top fashion e-tailers in the next five years and grow its revenues between 50-75 percent on a year-on-year basis. Currently, Skult is exclusively available on abof.com along with a range of relevant brands such as, Annabelle, Only, Van Heusen, United Colors of Benetton, Akkriti, Global Desi, Aurelia, W and the like

Kedar Apshankar, Deputy CEO, abof.com, said, "We have scaled up to an annualised run rate of Rs 200 crore GMV (gross merchandise value), one of the fastest in the industry, within the first one year. Our strategy has always been to be unique distinctive and differentiated player on the back of technology, service, quality and content, the four pillars of abof.com. We aim to be one of India's top three fashion e-tailers in the next five years along with maintaining a percentage of 50% to 75% of growth in our sales revenue."

On the brand's idea and ethos, he further explained, "We realized that the young generation today needs apparels that suits multiple occasion yet not losing out on the style and comfort quotient. We created this streetwear hybrid trend and taken it to next level with the launch of SKULT which stands for Shahid + Cult. SKULT's athleisure collection is unconventional, highly voguish, yet easy to carry and more importantly reminds consumer something about Shahid's personality in each of its piece." After completing a year in business, Abof has no plan to retail Skult through any EBOs and MBOs in near future.