Somany Ceramics eyes new segment of bathware appliances
By Retail4Growth Team | October 22, 2019
The company has decided to step out of its comfort zone to speed up its future growth.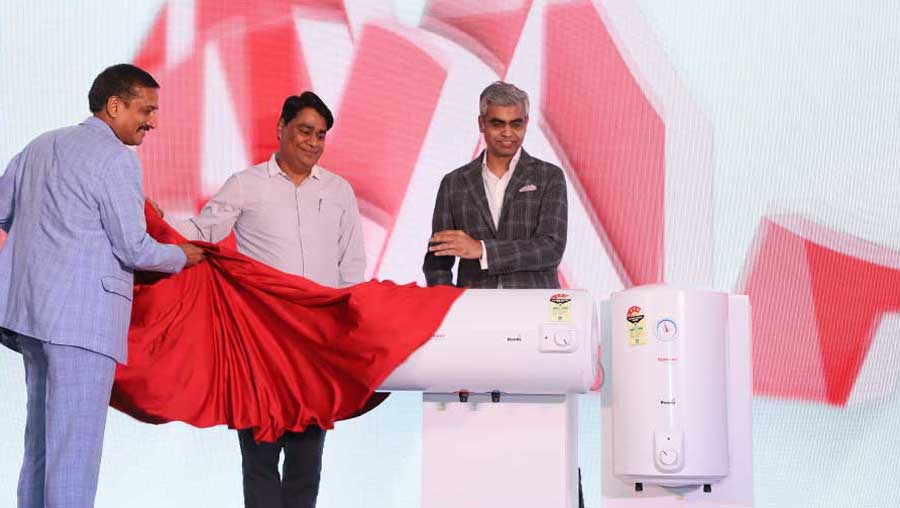 Somany Ceramics Limited, specializes in ceramics and allied products segment, has decided to step out of its comfort zone to speed up its future growth. The leading player in the tiles and sanitaryware industry has identified the new segment of bathware appliances as an avenue for future growth.
'Somany Water Heaters' by Somany Ceramics Limited, the flagship company of H L Somany Group has been launched. The company is confident that over a period of time, it will emerge as a significant revenue contributor considering the size and growth of this industry. The bath fitting industry size is Rs 2300 Cr, split equally between organized and unorganized players and is growing at 15% to 18% per annum.
Abhishek Somany, MD, Somany Ceramics said "We are planning to expand the brand from just tiles and sanitaryware to other areas that are relevant within the bathroom space. Although, we are entering into a new segment but it has a synergy with the existing line of our business. Furthermore, our venture into the division of bathware appliances is inspired by providing a one stop solution to consumers for all their bathware needs, these precision-crafted artistic masterpieces are sure to set trends in the industry."
Somany added that "We would leverage our existing retail and distribution network for the product segment. Additionally we will also be looking at expanding into the electrical channel dealers. At present we have about 500 dealers and 2000 retailers for our bathware segment."
Somany is the fastest growing brand in bathware industry and is aiming to make its bathware category to become leading brand in the bathware industry over the next five years. Our targeted Sales revenue for geysers in the 1st year is 8-10Cr and subsequently about 75-100Cr in 5 years. "We will be a dominant player in the segment over a period of time," added Somany.
The company will be targeting the mid to premium category of the business pyramid. Somany has also started getting into alliances with interior designers in Metros and Tier 1 cities. "They influence the decision-making of home owners, while they go for buying bathware appliance for their houses. Moreover the entry to mid segment has been seeing a good traction in the past few quarters. Hence the company would focus on the indicated segment," said Somany.
For more updates, subscribe to retail4growth newsletter - Click here