SS Homme opens its flagship studio in Mumbai
By Satarupa Chakraborty | July 05, 2018
Spread over 3500 sq ft, the flagship store of SS Homme brings a luxurious store design with shades of grey combined with pine and gold accents, marble, velvet and silk, while a special Groom Lounge makes for the highlight of the store.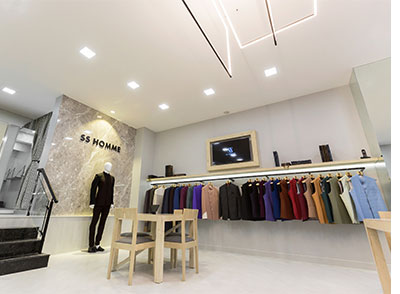 Designer menswear brand SS Homme has recently opened its flagship store spread across 3500 sq ft in Mumbai. While the interior of the store is a canvas lit with shades of grey combined with pine and gold accents, hints of grey marble, velvet and silk have also been incorporated to highlight the different monochromatic textures of the store. The soul essence of the design aesthetics of the store lies in the hand drawn elements which depict the various intricacies of menswear and its luxury par excellence, making it one-of-its-kind for today's avant-garde gentlemen. Elegant, decorative yet minimalistic designs and angular silhouettes of the studio interiors bring alive new-age tailoring.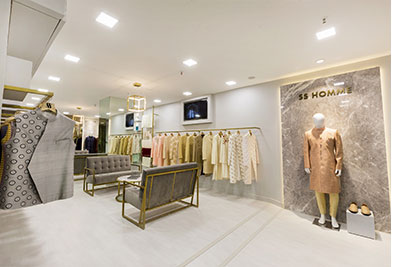 The highlight of the store is its exclusive Groom's Lounge space exclusively dedicated to wedding garments. Various art installations depict the type of fabrics used and the step by step anatomy of the creation of a bespoke garment, adding more of a distinctive, contemporary and futuristic appeal to the entire space.
The names behind the brand, Sandeep & Sarah said, "Expanding SS Homme to an entirely refurbished design studio has been a goal since the day we began. We decided to design the place ourselves to ensure our brand ethos was brought to life within the interiors. Paying attention to each detail and personally designing each element is our way of expressing new-age bespoke to the entire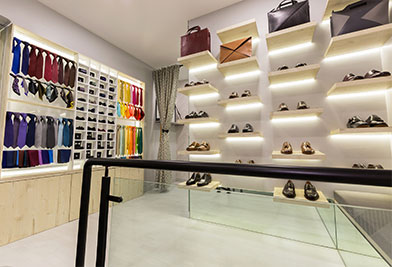 world. SS Homme has been steadily growing and we hope to build on the momentum by providing the gentlemen in Mumbai with a truly transformational experience."