Sumona Parekh launches her luxury store in Kolkata
By Nabamita Chatterjee | Vjmedia Works | August 07, 2015
The store decor is a juxtaposition of old and new which has been conceptualised by Sumona herself.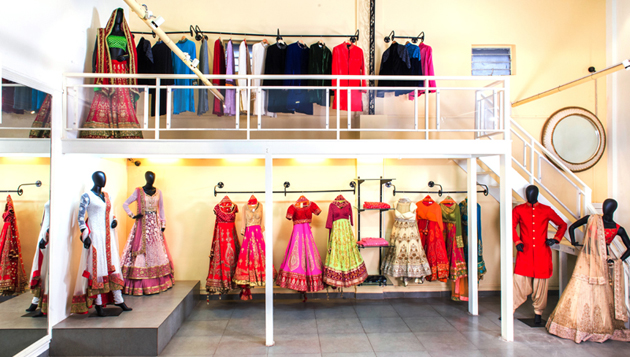 Sumona Parekh's newly launched outlet welcomes you with a little red door that opens up to a treasure trove of the designer's collection inspired from the rich heritage of eastern India with a contemporary twist. The store is spread across 5,000 sq. ft. of space and has been conceptualised by the designer herself. Sumona, while speaking with VM&RD shares, "I believe that customers who visit my store need to enjoy the experience of their surroundings before looking at the jewellery and clothes on display. The studio in Topsia, Kolkata might have been an old warehouse ...but now it's not."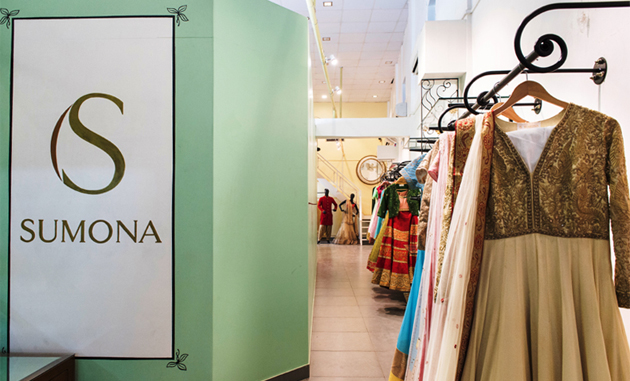 The elevated ceiling height with numerous LED lights gives it an immediate feel of sprawling space. She further adds, "The all-white interiors, the large mirrors and a special floor for bridals at one end surprises any guest walking in for the first time. The added touches of an old Benaras wooden pillar, left in its natural distressed look, emphasizes the happy cohabitation of old and new. The black wrought iron grills, positioned periodically, is an extension of my love for the British Raj artefacts As a whole, when a customer walks out of this white uncluttered space, filled with both antiques and modern touches, they not only just take back clothes and jewellery but a long lasting memory."
Further on the couture, Sumona shares, "We have high-end bridal prêt collection here and since jewellery designing has always been my first passion, I have also launched an exclusive silver jewellery line.
On a concluding note, she informs, "By the end of this year, I plan to launch men's couture and also I would like to come up with more retail stores across India and my collection being available at MBOs in Mumbai & New Delhi."