TailsLife launches instant dog food across Bangalore
By Retail4Growth Bureau | June 04, 2018
Bangalore-based pet care platform, TailsLife, now introduces D WoofPack, a nutritious wet dog food across the city. The company aims to soon establish a robust distributor network across India.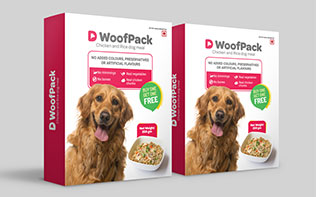 Bangalore-based pet care platform, TailsLife, launched D WoofPack, a nutritious wet dog food across the city. It aims at reaching across the country by partnering with key retailers. The company has introduced the dog food at popular pet stores across the city. D WoofPack is the second pet food offering from TailsLife after its highly successful frozen food brand, Furresh. Pet parents can now pick the dry food alternative off the shelves of their neighbourhood pet stores, FMCG retail chains as well as order online through Amazon, BigBasket and many more.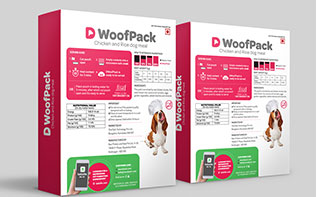 D WoofPack comes in a special packaging, which keeps the food fresh even for months together – until the pet parent opens the pouch and feed their dog. D WoofPack, is currently available at 80 retail outlets in Bangalore.
"We will soon establish a robust distributor network across India. We are investing in distributors with potential in taking our products into more retail outlets and those who share the same conviction as us. Once the product is in stores, we will start working with retailers as well, in order to sensitise them on health benefits of our product over the rest. They will get adequate support from us to deal with customer enquiries and clarify doubts in a well-informed manner. By doing so, our sales will not become pushy, and once convincingly educated, any pet parent will buy the product willingly," elaborates TailsLife founder and Chief Executive Officer, Balaji Ramesh.
Speaking on the in-store activities, he said, "We have in-store promoters designated at stores with high footfalls, especially on weekends. We also offer free sampling to potential customers and follow it up with a brief sensitisation on the benefits of wet food over dry food." Speaking about the expansion plan, he said, "By partnering with popular FMCG retail outlets, such as the Future Group, Reliance, FoodWorld, Nature's Basket, the petfood product is going pan-India in a month."
The company is coming up with special strategies for pet stores and is aiming to take it forward in three phases. "In Phase 1 (first 3 months), we will be present in Bangalore, Pune, Hyderabad and Cochin. Phase 2 (the subsequent 3 months) will see us expanding to Mumbai, Chennai, Coimbatore, Mangalore and Mysore. In the third phase (the following 3 months), D WoofPack will hit retail stores at Delhi/NCR, Kolkata and Jaipur. Furthermore, our future expansion plans will depend on the volumes of online sales every Indian city contributes by then," he added.