The Best of Lighting & Interiors
By Satarupa Chakraborty | April 20, 2018
With the belief that good design can be great with effective lighting, Mumbai-based Align Grid is now focusing on providing lighting concepts and design for retail spaces.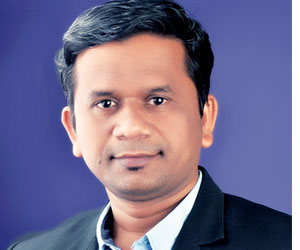 Blending the best of interiors and lighting, Align Grid, primarily involved in interior design is now providing lighting concepts & design for Retail Lighting, Residential Lighting, Facade Lighting, Landscape Lighting. The company is now offering complete turnkey lighting solutions from design to execution, that aims to bring out the best of store design and retail environments
Started in 2012, the company is spearheaded by Pravin Kadam, Principal Designer - Lighting, a professional lighting consultant with over 14 years experience in the field, ranging from Product Design to Conceptual Lighting design & consultancy for payback on opex and capex.
Speaking to VM&RD about the company's latest offering for the retail industry, Kavita and Pravin Kadam, say, "We are now offering complete lighting solutions, specially with LED product for retailers. We can work on product design, raw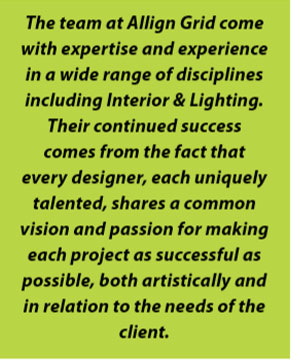 material to vendor development, sourcing, pricing. The idea is to provide complete turnkey solution for retail lighting in India."
Countering the influx of retail lighting products coming from China, Align Grid plans provide these products & solutions from Indian manufacturers itself. "We see the import of Chinese lighting products running to over 1000 crores annually. But if we provide these solutions locally from Indian manufacturers of LED products, we can reduce the import of LED products from China. We can solve many issues related to cost competitiveness, product availability, topped with great finished product and reliable service to clients," says Pravin.
While Align Grid is primarily an interior design company, they are now looking at designing projects along with lighting concepts, and also work on sourcing the light fit-outs as a professional LED consultant. "With this, the objective is to deliver a good project where interiors & lighting are integrated, great finish and reduce the overall cost for the retail client. We are in talks with some brands at present. We look forward to collaborating with LED manufacturers, lighting companies and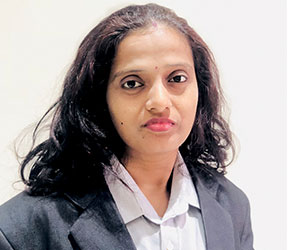 lighting brands to offer complete package of lighting solutions - design to execution." concludes Pravin.
Key Strengths :
RETAIL STORE DESIGN CONCEPT
INTERIOR DESIGNING
LIGHTING DESIGN – CONCEPTUAL
PRODUCT DESIGN – FURNITURE FITOUT
PRODUCT DESIGN – LED PRODUCTS l TOOL DESIGN – LED PRODUCTS
TOOL DESIGN – LED PRODUCTS
PROJECT MANAGEMENT
TURNKEY INTERIORS
LED LIGHTING SOLUTION
LED PRODUCT DESIGN
TOOLS DESIGN