The Pint Room to open 20 outlets by end of this year
By Rajiv Raghunath | Vjmedia Works | April 29, 2013
Increasing its retail footprint, the brand plans to open in Pune, Gurgaon and Ghatkopar, Mumbai in the coming month.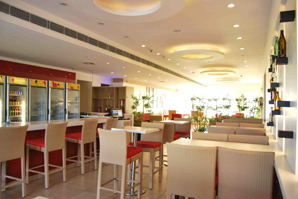 The Pint Room, India's only national chain for beer lovers, is rapidly expanding its base across India with its outlets currently open in Vasant Kunj, Delhi, Bandra & Malad in Mumbai, Panchkula near Chandigarh, and Bengaluru. The count doesn't end here as more outlets will be opening by May 2013 in Pune, Gurgaon & Ghatkopar in Mumbai taking the total to 8 outlets in one year. By the end of 2013, the company said that there should be at least 20 Pint Rooms across the country.
Founded by Pradeep Gidwani in the year 2012 in Delhi at Ambience Mall - Vasant Kunj, The Pint Room, is a casual meeting space where you can catch-up with people over a fine lager or ale, embark on a new beer culture in India. Unlike the conventional beer/alcohol serving places with a dark and dingy atmosphere, The Pint Room is bright, cheerful and full of life. Its vibrant interiors welcome you at any time of the day or evening. From the legendary Trappist Ales brewed in Belgian monasteries, Japanese'dry' beer, German wheat beers, Belgian Wit beers, Stouts, European Lagers and ice-cold beer off frosted taps, one will find them all here. Thankfully, the music is kept low to allow one to talk comfortably.
"After analyzing shopper studies, we are very clear of our target audience and therefore have resorted to conducting activations at malls which includes Beer Discovery Tours, Meet Ups for targeted communities of film makers, art lovers, cyclists etc. Also, we are quite active on the socio-digital domain like Facebook, Twitter along with a website of our own", says Pradeep Gidwani, Coach and Co-founder of The Pint Room.
People are looking upto "The Pint Room" as an atmosphere of an informal lounge rather than a bar.