The retail tonic for healthcare brands
Vjmedia Works | July 25, 2013
Like all industries, the healthcare industry is undergoing changes like never before and much of these changes are reflected at the retail front. Here's a look at the retail observations of three brands who shared their perspectives, with insights thrown in from retail solution providers.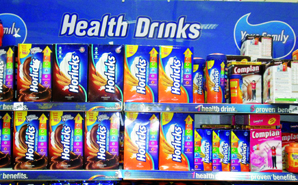 Retail Formats

When a consumer goes looking to buy a drug/health drink/or a simple lip balm, there is a lot at play - the prescribed medicine he or she is looking for, the value added information she can get from the retailer if the drug in question is not available, the brand preference (in case of the non-medicinal products) the visibility of the brands at the store, her own buying decision to opt for a particular brand, the trust factor …the list is pretty long. A lot of these factors therefore are dependent on the retail environment and this is where the format comes into play. Interestingly for this industry, there are some diverse formats that are currently used: the chemist, the general stores (to sell general FMCG products such as health drinks/foods, cosmetics positioned as health products etc) and the Modern Trade. Most pharma/healthcare brands are present across these formats. But some of them are also looking at newer formats driven by newer consumer trends or emerging new consumer segments in this industry. For example, pharma major Piramal has added a fourth to its list of formats- a kids store -- having launched personal care products exclusively for kids.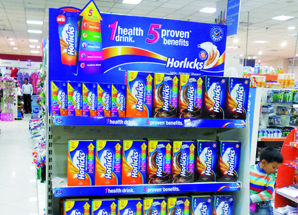 Some brands like GSK are also getting big on the rural market and are therefore looking at formats specific to this segment. Says a GSK spokesperson, "The next level of growth will certainly come from rural markets. Relevant products at affordable price points made available to consumers will help grow our presence considerably. In addition to this, we are also activating alternate channels of consumption to meet changing lifestyle needs via programmes in schools, offices, even at the neighborhood tea shops to provide a healthy alternative to consumers."
Community Pharmacies such as the one started by Fine Health is another interesting format in this context. Within this format, the pharma retail brand is looking at specific positioning of products given specific consumer needs. Says Debabrata Das-CEOFine Health Pvt. Ltd, "Fine Health's community pharmacy has a trimodular retail concept namely, basic retail (150-160 sq. ft. area), impulse retail(around 200 sq. ft. area) and flagship retail(around 400sq.ft. area) according to the availability of space at the acquired property. At present we are operational through one basic and three impulse retail outlets and looking for acquiring good strategic properties for the flagship retail. The difference between basic and impulse is based on stocking of the products, as the latter has a better availability of the medicinal facility with some high-end day to day supply. The flagship on the other hand will definitely have the largest stock of medicine with other infrastructure facilities like consultation rooms and such."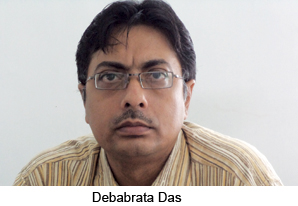 He adds making another observation, "We have observed that in India the shop spaces are generally available on the ground floors of residential building which in due course of time they use for the commercial purposes. Thus the availability of space, if we look at its percentage, is small. So to cater to the needs of our community, Fine Health adopted such tri-modular formats."
Investments in retail
New formats also mean more or rather newer kinds of investments in retail. Says Kedar Rajadnye - President and COO, Consumer Products Division - Piramal Enterprises Ltd, "When you look at the retail perspectives, there are two types of investments: Increasingly a large part of business, roughly 35-40% of our promo spends, go on below the line and this can probably be classified into visibility we get at the outlet level, paid visibility or shopper engagement and visibility provided at the outlet level."
Fine Health for its part has so far invested Rs 1 crore in the first quarter of the year and by the end of this fiscal year plans to invest another Rs 2 crore with more outlets coming up, according to Debabrata Das. He adds, "We further plan to invest Rs 10 crore within 5 years. We are very keen on expanding our reach to other regions of the country apart from East and thus are keen at starting operations in Gujarat and Bengaluru very soon."

Consumer Insights
A lot of these investments and focus on newer formats are in fact happening based on consumer insights and observations on changing consumer lifestyles. Says Kedar Rajadnye from Piramal, "If you look at POP perspective, we spend quite a bit to connect with our consumer and understand them. In the last four to five years, the retail space and landscape in India has evolved and changed quite dramatically. Consumers have got more choices. And now with modern trade coming in, many of the retailers have realized that if you allow consumers into the outlet you can actually have a partnership with them where they can decide their own products and decisions and thus influence their purchase. There is an increasing trend of self service outlets in the last four-five years. Our own list has gone up from 4-9% to 8-9% right now."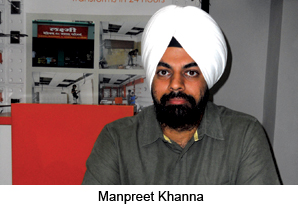 Making another observation, Debabrata Das from Fine Health says, "The most important segment is the age-group of 60 years and above who consume a lot of medicine and catering them wisely is a great challenge. The segment demarcation is age wise which starts from 2months -10 years where quite a lot of medication goes into building up the child's health. After that, there lies a big gap of around 20 years in general and again it gradually starts from 30-35 years of age due to changing lifestyle of the people; previously it used to start after 40. Between 30-60 years, the most important problems are hyper-tension, increasing uric acid and diabetes which are all results of faulty diet and lifestyle habits. We try to make people aware in all our outlets through free membership facilities, health camps and by distributing leaflets giving important tips on various health issues and such."
Retail solutions providers and display designers have their own insights to share here especially in the context of planning merchandising in relation to changing buying behavior. Says Manpreet Khanna: Director - Design Innovation, Glue Design, "A consumer is driven through various channels. ATL activities bring in better awareness and in a particular way (audio-visual) medium. Under BTL activities, products that are highly visible are positioned in a better way definitely have more footfalls and boosts up the sales. Also, if you take example of the chemist store, the kind of people visiting the store completely changes with the look and ambience of the store. So as a company when we are working with an association (pharma company); we try to rejuvenate the store in a way that brings in the elite class also. Also, these days FMCG products such as soaps, shampoos, face washes, powders etc are also available in these (chemist) stores for the customers' ease of purchase, so that they do not have to enter a second shop. So this is the change in the buying trend of the shoppers. It has become modernized. The products are highlighted and the visibility is such that it engages a shopper more into buying."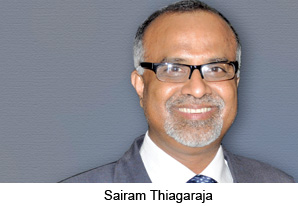 Adds Sairam Thiagaraja, CEO SAB Creations Pvt Ltd, "The first thing a shopper does when he goes in to a chemist outlet is enjoy the layout of the chemist store and the look, feel and merchandising. Anyone who enters the chemist comes with a prescription, so in a chemist channel you see high margins, the minimum margin we are talking about is 25% which they earn. However, for a chemist, it is very difficult to survive only on medicines as there are so many stores that are open 24hours and also the competition is stiff. Therefore about 15-20 years ago, they also started stocking cosmetics. This is how they started witnessing increase in turnover. The chemist doesn't want the visibility of these products to be hidden. For him it is not impulse, and there has to be some recollect value to it. So the cosmetics items are highly advertised and when shoppers actually see them, they create recollections from the ads and end up buying. The swing rack is the only space where you can do some innovative stuff and the only opportunity given by the channel to innovate."

innovations

In fact, as pointed out by these retail solution providers, the observations of these buying trends have led to more innovations in the retail space. Says Kedar Rajadnye, "We have noticed that multiple levels of innovation have happened - more and more retail chains are becoming increasingly self service. Also, many companies are realizing that packaging is playing a major role in communicating the interplay which happens between the consumer and the product."
Adds the GSK spokesperson, "Innovation has always been the core of our offering - be it through science, product range to suit a range of consumers, packaging or distribution. In keeping with this our retail footprint has also seen unique outreach including category management in Modern Retail hypermarkets, shopper education through in store promoters, to name a few. These have resulted in greater uptake of our products. "
Says Debabrata Das, "The very basic objective is to cater to the mass regarding their medicinal requirements through our retail models which will enhance the purchase of the products. For example, in all our outlets we have appointed at least one lady in the sales team so that our female customers do not feel uncomfortable to buy their sanitary products. We have also created a special consultation zone in all our impulse retail outlets where private health problems may be addressed."
Here, Sairam Thiagaraja from SABCreations makes another interesting point when he says, "Every day you can think of the new things and think about how you can use the five senses. You can see how you can use technology to communicate and reach out to your target audience. In a chemist shop you have a captive audience for the stipulated time and after giving the prescription to the assistant boy, shoppers have given their good 5-10 minutes. There is a good opportunity to make changes. You will hardly find any chemist shop shutting down - it is a booming business. The footfall in this channel is never a challenge. So people should invest more in this segment."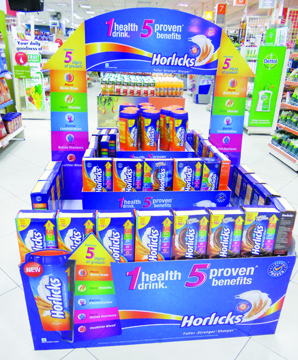 Challenges
Like all segments, this segment comes with its own challenges. One, as pointed out by Kedar Rajadnye, is the sheer retail diversity. So maintaining consistency of standards across the visibility elements is a challenge. The other challenges, as pointed out by the GSK spokesperson, are efficient management of space to ensure consumers access and uptake, cost of distribution, increase in rentals and ensuring hygiene and maintenance in the outlet among others.
According to Debabrata Das, having trained people in the retail is another major challenge as this is a service sector. The company has therefore started its own training programme, a one & half month comprehensive course affiliated to the NSDC(National Skill Development Corporation). Besides, as Manpreet Khanna from Glue Design pointed out, "There are challenges in the kind of the fit outs that are required in a store. Geographically there are differences. Not 100% of the stores here in North will have trained pharmacists. There needs to be an awareness spread for generic medicines to be recommended and sold at the store level to offer choices to the shoppers/customers."
Also, as he says, all the GT challenges such as an unorganized market, uncertainty of space availability, visibility etc apply here too since the sector encompasses a diverse range of retail segments. Thus, store staff training, including at the GT space, innovative visibility solutions based on sound research and planning and increased facilitation of health and product awareness at the retail touch points are the critical factors that can address many of the challenges in this business.