Titan partners with PayPal
By Nabamita Chatterjee | Vjmedia Works | October 21, 2014
Titan Company aims to reach out to the 153 million registered global shoppers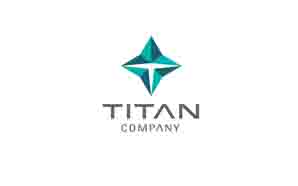 During the Diwali festival NRIs around the world look for traditional Indian or'Made in India' products as gifting options. Keeping in view the burgeoning growth of global shoppers of Indian products, Titan Company has partnered with PayPal to reach out to the 153 million registered global shoppers via the world's largest payment gateway which is offering hassle free and secure cross-border transactions.
On this development, Alokedeep Singh, Head E-Commerce Business at Titan said, "The surge in the trend of purchasing products via the e-commerce medium is one which is now ever expanding and it is our endeavour to reach the global market with a click of a button and provide a safe and secure transaction. With PayPal, we are confident of expanding our global business network and increasing our customer base".
Through this partnership, Titan is focused towards pushing their trademark jewellery and watches through its online portal to NRIs in the Gulf, the US and UK this Diwali.