Titan's Taneira debuts in Delhi
By Satarupa Chakraborty | December 13, 2018
Spread across 7500 sq ft, Delhi's first Taneira store is designed by Auroville-based Dustudio.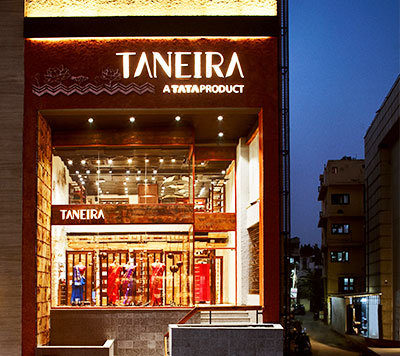 Taneira, the youngest brand from Titan, has recently made its brick-and-mortar debut in Delhi. The flagship store, spread across 7500 sq. feet, showcases a curated range of handcrafted sarees from across the country.
The flagship store at South Extension Part 1 is a reflection of the brand's philosophy. The store has been designed using purely natural materials, handmade by artisans across India. Taneira's focus on traditional Indian crafts is reflected in the store, designed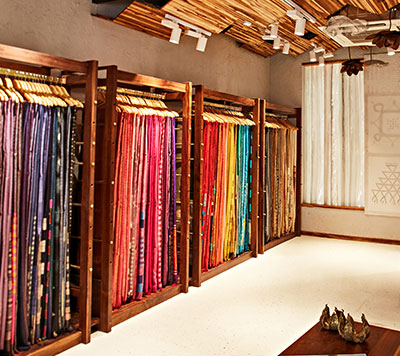 by Auroville-based Dharmesh Jadeja, Founder of the design firm Dustudio. A visual treat for the keen eye, this store reflects the magic of Indian textiles, motifs, landscape and culture.
Speaking at the national launch, Bhaskar Bhat, Managing Director, Titan Company Limited said, "As a company, we believe that saree is a natural extension for Titan - we have created design-led lifestyle brands that enable self-expression - Titan, Tanishq, Fastrack, Xylys, Raga, Skinn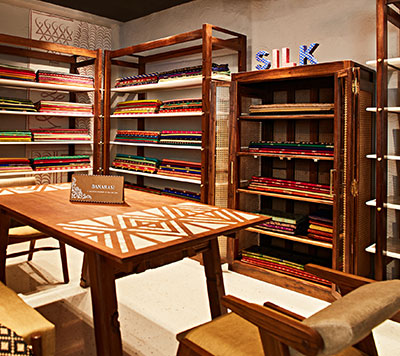 (fragrances) and now Taneira. Similar to the jewellery market when we began, this 5000 year old category is a large, unorganized market and underserved in terms of authenticity of the product. Seeing the tremendous reception we have had in our pilot stage of the business, we are confident this venture will be an opportunity for us to build relevance and enable transparency & authenticity for the customer."
According to Ajoy Chawla, SVP -- Strategy & Business Incubation at Titan Company Limited, "Given the rich heritage of Indian textile weaving and crafts, Taneira has chosen to celebrate – sarees, handmade with love from pure & natural fabrics, handpicked from the diverse
Similar News
Celebrating the heritage of Indian handloom sarees, Taneira believes in empowering the handloom weaving industry and encouraging Indian women to embrace the 'saree' as a progressive garment.