Vodafone unveils its 50th store in Delhi-NCR
By Bhawana Anand | Vjmedia Works | July 03, 2015
Located in Faridabad, the store is a one-stop-shop with exclusive service counters on 3G, m-pesa, Vodafone Red & 24x7 Self Service Kiosk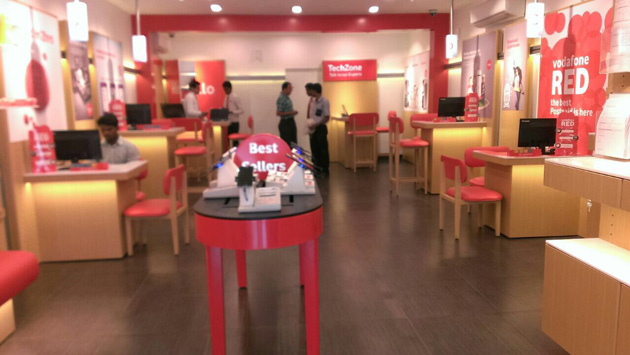 Vodafone recently launched its 50th Store in Delhi-NCR and the first in Faridabad. The new store is in line with Vodafone's'Retail of Tomorrow' initiative to deliver unmatched retail experience to customers. The Global Design Store has a standard design format globally; consequently, from London to Faridabad customers enjoy a similar enriching experience.
With the increase in use of smart-phones, mobile internet and new technologies, customer tastes are evolving speedily. The launch of this store is in sync with various development activities being undertaken in Faridabad. As local residents get increasingly inclined towards the use of smart technology, Vodafone wishes to be at the forefront in facilitating this.
Customers are offered an array of services through specially-designated zones such as 3G Zone, Vodafone Red Zone, Self Service Kiosk, Vodafone Red Box and m-pesa Zone.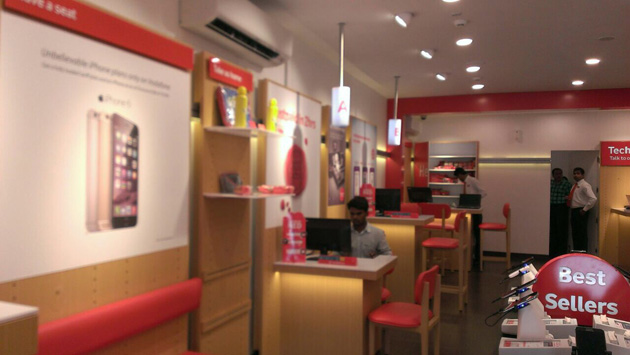 The telecommunications giant perceives Faridabad as a potential hub for m-pesa since a large migrant population resides in the region. With m-pesa, Vodafone subscribers can send and receive money in a hassle-free manner. Besides money transfers, they can avail of DTH recharges and make utility bill payments along with various cash-back offers.
Speaking on the launch of the 50th Store, Apoorva Mehrotra, Business Head - Delhi-NCR, Vodafone India said, "The third largest settlement town of the National Capital Region, Faridabad is now calling the shots with its development and is presently poised to zoom ahead with enhanced infrastructure. Vodafone wants to play an integral part in its local development as well as provide an enhanced customer experience for its subscribers in the region. The introduction of the 50th Store speaks volumes about our sustained efforts to provide a best-in-class customer experience."
With its easy, simple design as well as welcoming and engaging staff, the Store provides a one-stop shop experience platform for customers. This facilitates a positive relationship between the customer and the brand.
Vodafone presently has 9,800 Stores all across India.