Voylla unveils exclusive store in Bhawanipore, Kolkata
By Nabamita Chatterjee | April 29, 2018
With a robust online presence and an expansive retail presence of 250 stores, Voylla is looking at making a massive retail network across the country. In Kolkata, the brand has retail kiosks in popular shopping malls like Acropolis, Lake Mall and such.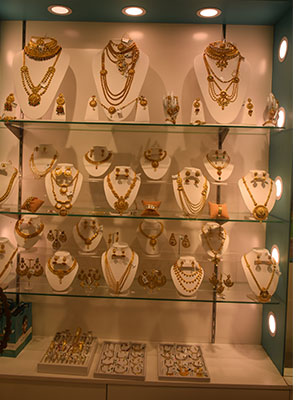 Voylla, the fashion jewellery brand recently launched its first exclusive store in the heart of South Kolkata at Bhawanipore. The brand not only launched its store but along with the existing collection, showcased their latest jewelry line, Kantha, which is inspired by traditional embroidery art of West Bengal.
Vishwas Shringi, Founder and CEO, Voylla said, "We have opened our exclusive store in Kolkata considering the fact that Kolkata's beautiful art and craft culture has cast a magical spell on everyone. With an exclusive store here, we will spread across the country in this financial year. As a leader in the fashion jewelry segment we aim to cater to the aspiring audience in tier I, tier-II and III cities."
Voylla retails online through Voylla.com, app and via marketplaces like Flipkart, Amazon and Myntra. The start-up had opened its first flagship store in Delhi in December 2015.