Why fashion brands are heading for splitsville
By Chaitanya Muppala | Vjmedia Works | February 10, 2014
The recent snapping of ties between Bombay Rayon and Bestseller, owner of Vero Moda, Jack & Jones & Only, is a case of one too many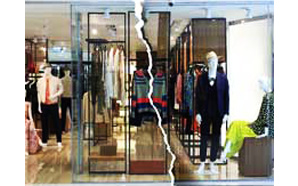 Denmark-based fashion house Bestseller, which owns Vero Moda, Jack & Jones and Only, recently snapped its four-year-old franchisee ties with its Indian partner, Bombay Rayon's Prashant Agarwal. Bestseller, owned by Danish billionaire Anders Povlsen and family, is the latest in a series of such splits.
Last year, there were at least five such break-ups between overseas brands and Indian partners and the year before that, Indian fashion saw some of the biggest companies ending their partnership. First there was a break-up between Mumbai-based Alok Industries and UK's iconic suit maker Savile Row as the former wanted to exit the retail space. Then DLF Brands ended its franchise partnership with Italian brand Alcott. French fashion conglomerate LVMH group's Sephora also ended its partnership with Genesis Colors.
While Savile Row is looking for another partner, Sephora has signed an agreement with DLF Brands. Even Bestseller has applied to the Department of Industrial Policy and Promotion (DIPP) to bring in foreign direct investment in all its brands under single brand retail.
In 2012, Tata-owned Trent ended its relationship with Benetton's Sisley which had forayed into India with much fanfare. Aditya Birla Group's Madura and fashion brand Esprit also parted ways and Planet Retail sold the rights of UK department chain Debenhams and speciality chain Next to Arvind Ltd.
So why is the Indian fashion retail space witnessing a prolonged divorce season? Experts say while the specific reasons are different in each case - for example, there were talks of differences over the way Agarwal handled businesses of Bestseller's marquee brands in India - there were three to four broad reasons for the break-ups, the principal of them being business not matching ambitions, difficulties in scaling up and operational issues.
For instance, DLF Brands Managing Director Timmy Sarna says the company ended the partnership with Alcott because stores were not doing well. "Most break-ups happen because the philosophy of the Indian partner and overseas brands do not match or the Indian company's strategy is not appreciated by the overseas partner," Sarna said.
"In case of Esprit and Sisley, both the Indian and overseas partners thought business could be higher but when it did not happen, they lost interest and decided to end the partnership," says Bijou Kurien, former chief executive, lifestyle, at Reliance Retail.
Together for seven years, Madura and Esprit were planning to convert their distribution agreement into a joint venture, and announce an ambitious 10-year business plan which included venturing into tier-II towns. But ultimately that did not work out.
According to reports, Esprit stores were losing Rs 20-25 crore annually.
Many in the industry also believe that the Madura-Esprit break-up also had to do with the fact that Esprit was not doing well in many international markets and were pulling out from many countries.
For Sisley, it did not have scalability which Trent wanted and that is why it went back to its parent Benetton, says Prashant Agarwal, deputy managing director at retail consultancy Wazir Advisors.
In Bestseller's case, sales had almost doubled to Rs 235 crore during FY13 against Rs 124 crore a year ago, but the irritant was the fact that the joint venture company posted a net loss of Rs 34 crore.
Kurien says sometimes the capital required by the business was underestimated by the Indian partner. "They think over time, they will get some investor and scale up the business. Then they realise that they don't have the capital and the business goes for a toss," Kurien adds.
Rajesh Jain, director and chief executive of Lacoste India, says some brands treat India as one market rather than separate markets. "Customers in South, West, North and East should be treated differently because of the sheer diversity. If you do not treat markets differently, brands cannot sustain here," he adds.
Many in the industry also believe that the debt issues faced by textile companies such as Alok Industries, Bombay Rayon and S Kumar's Nationwide are also responsible for the break-ups between their overseas partners.
While Alok has sold its real estate assets and exited retail stores to reduce its debt, Bombay Rayon has gone in for debt restructuring.
However, Arvind Singhal, chairman of retail consultancy Technopak Advisors, believes that a majority of partnerships in India has worked. Singhal cites the example of textile major Arvind which has partnerships with Tommy Hilfiger, US Polo, Arrow, and Reliance Brands, which has agreements with GAS, Diesel among others as successful examples of Indian-foreign partnerships.
Wazir's Agarwal says going forward as policy opens up, there will be fewer partnerships. "Unless and until the vision of both Indian and overseas brands match, there will be lesser partnerships," he says.
DIVORCE ROSTER
Some examples of splits in the last couple of years
· Bestseller – Bombay Rayon
· Savile Row – Alok Industries
· Alcott – DLF Brands
· Sephora – Genesis Colors
· Sisley – Trent
· Esprit – Madura
· Debenhams – Planet Retail