Ankur Lighting brings wireless automation solutions
By Satarupa Chakraborty | October 25, 2017
The range can be installed as a typical plug-and-play solution and allows the users to have optimal level of control and customization over lighting.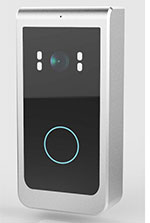 New Delhi-based Ankur Lighting has recently brought plug-and-play wireless automation solutions for their commercial clients including retailers and brands. The range comes with various products like Pebble, Google Home & Alexa, Smart Sensor, Video Doorbell etc. The solutions are already being used at some of Nautica and Guess stores. Explaining more to Retail4growth, Ankur Shah, CEO, Ankur Lighting, said, "Automation is nothing new in the world of lighting. However, it's a loosely defined word. It has enormous opportunities and therefore, has gained popularity over last few years. What we have brought with regular automation wireless solutions is retro-fit solution that allows our clients to replace their existing switches without any further wiring or cavity. This feature makes the entire solution truly a plug-and-play one. We have also introduced touch-panel switches that are developed in Europe."
The automation range empowers users with complete control on the lighting system allowing them to schedule the power and dimming of lights depending on parts of the day, turn off heavy power consuming devices (like signages etc) while not in use, leave the show windows lit up throughout nights and many more such possibilities. Nautica and Guess stores are using the solution as motion sensors for their trial rooms to save power while not in use.