iBahn Illumination launches app controlled Smart LED lights
By Rita G Chauhan | October 13, 2017
iBahn illumination announces the launch of its 'Smart LED Only' brand. Unveils mobile app that control the lights through bluetooth mesh technology.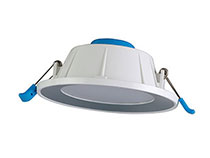 The Sequoia Capital-backed venture iBahn Illumination launches its product range under the brand 'Svarochi Smart Lights'. These are LED lights that can be operated wirelessly with a mobile app. On the occasion, Rajeev Chopra, Founder & CEO, iBahn Illumination said, "Our goal is to disrupt the market by offering a range of smart LEDs based on Bluetooth mesh technology, which will enable users to control the intensity and colour of their lights through our easy to use Smartphone app.We believe 'Smart LEDs' will be a ₹40,000 m market by 2022. Our brand 'Svarochi' offers innovative products that are high on functionality, easy to use, locally relevant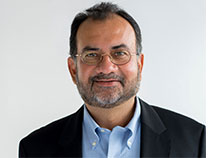 and affordable."
Arjun Shahani, Co-Founder & COO, iBahn Illumination added "We have interacted with numerous architects, interior designers, home specialists, etc. in the Mumbai market and the response to our products have been phenomenal."
iBahn Illumination is India's 1st company that is specialised only in Smart LED lights. All its products, including software to designs and technology are designed and manufactured in India. Its newly launched products are controllable through an app which can be downloaded easily on android and IOS. iBahn aims to become a ₹5,000 million company in 6 years and aspires to create spaces beautiful with Svarochi Smart Lights. Users can switch the lights on and off with special effects through their phones.