enamor's green luster
By Susmita Das | November 07, 2013
With the arrival of the Autumn winter, ace lingerie label, enamor, has unveiled its latest window inspired by the precious stone emerald. Created by Bangalore based Studio.J, the window display is a play on the emerald colors, with sensuous satins and other soft luster fabrics fused with segmented and fitted silhouettes and minimalist, classy detailing.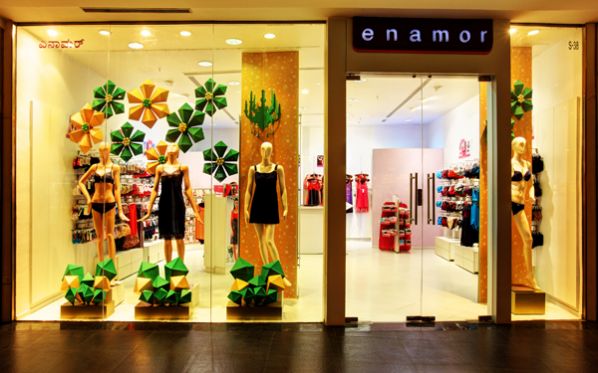 A celebration of the gem with similar motifs in a color fusion of emerald green and gold.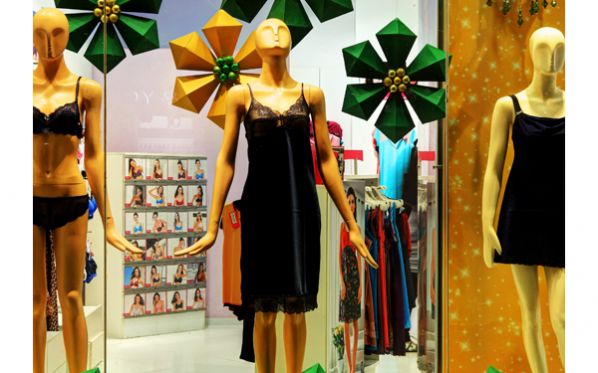 Mannequins sporting the line created by the brand are surrounded by the jewel motifs crafted by a blend of handmade paper, cardboard, Christmas decorative crystals and beads, MDF painted with glitter and glitter paper.