Shades of India expands in Meharchand Market, Delhi
By Satarupa Chakraborty | October 30, 2018
Clothing, accessories and home furnishing brand Shades of India has recently added a bigger store to their already existing store in Meherchand market in Delhi. This 3rd exclusive store wears a bare and minimalistic look using a material pallet of wood, glass, ceramics and iron.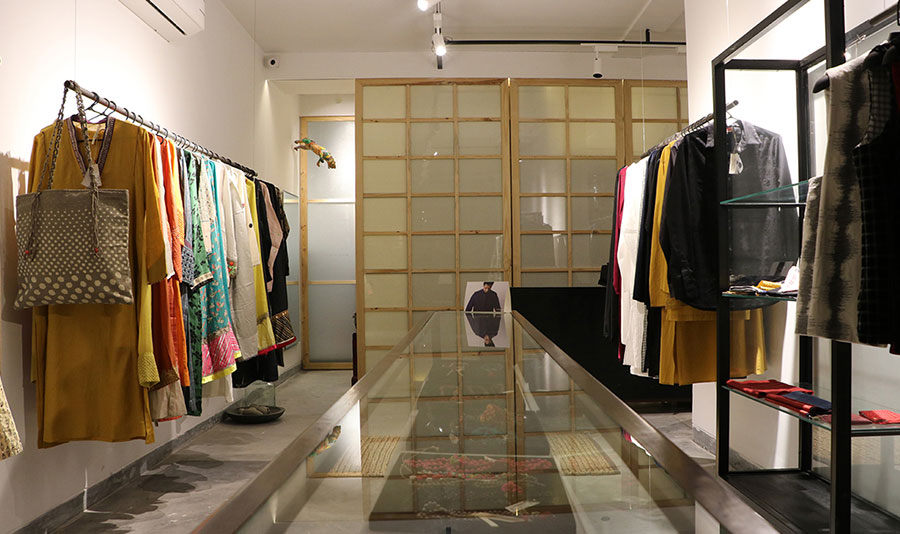 Handloom-inspired clothing, accessories and home décor retailer Shades of India has recently added a store in Delhi's upscale high street destination, Meherchand Market, after one in Gurgaon. The brand is present through SIS formats across 8 major cities in 13 stores including Amethyst, Good Earth etc.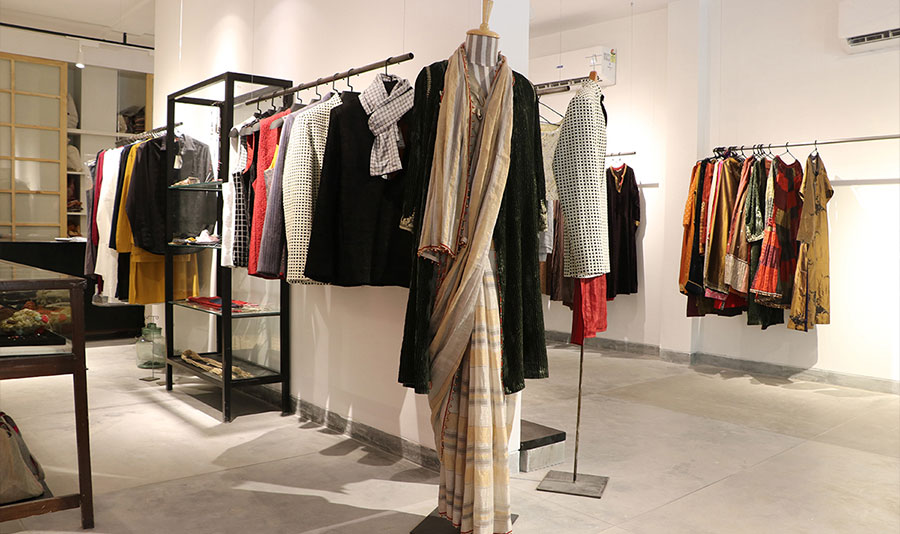 Adding to an already existing store in the market, Shade of India's recent store has a minimalistic interior with an emphasis on open areas. As you enter you look across to a shoji screen in wood and fabric that slides like the shutter in an old Japanese home. The walls are white and bare to allow the colours of the clothes and accessories to find their voice. The other elements are cement, iron and glass. The simplicity of the store design offers a good offset to their recently-launched festive collection.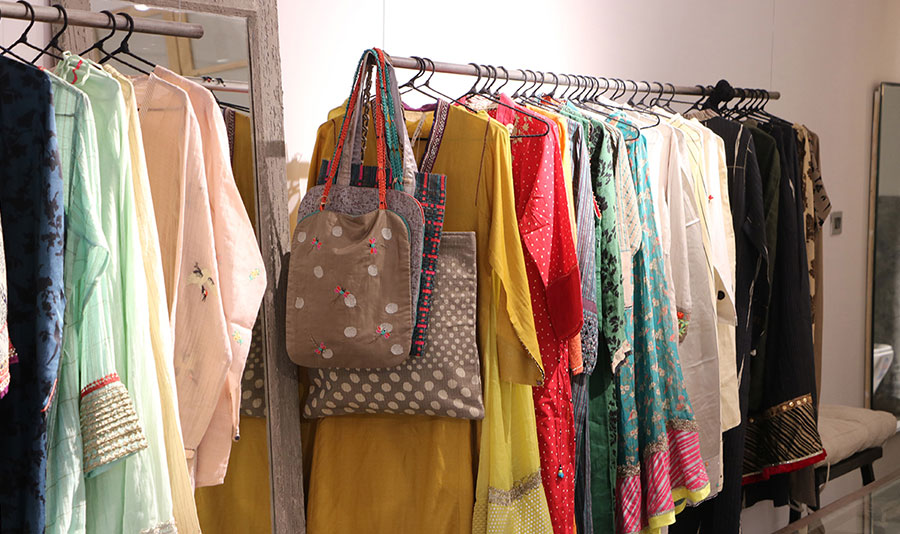 The Home store is a few steps from the apparel and accessories. They form different elements of the Shades of India shop facade that will now be a dominant feature of Meharchand Market. The heart of the store remains textiles for interiors, while this store retails some lifestyle products as well.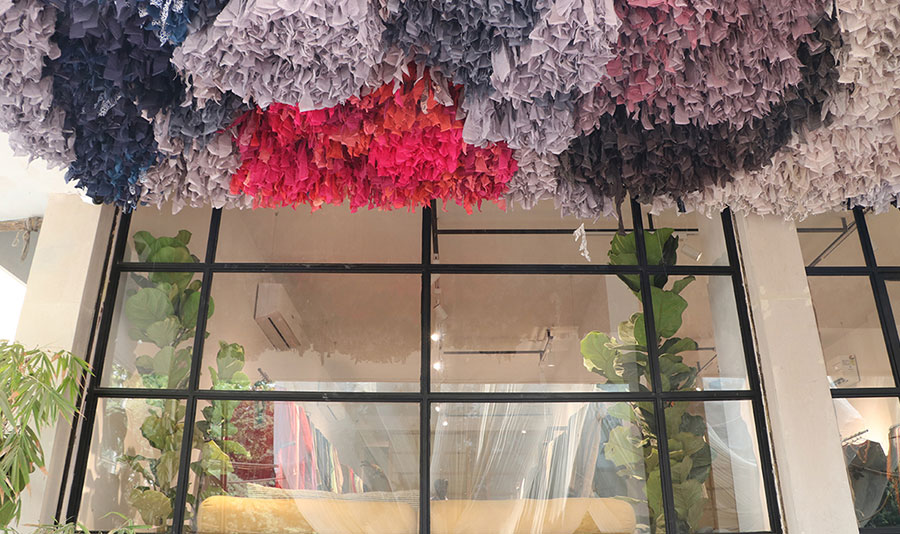 Textile hangings or handcrafted jewellery are treated as works of art. Ceramics – many again inspired by Japan – give an unexpected touch to a shelf or a table. The antique is mixed with the contemporary. Textures are contrasted by colour or by mixing masculine or feminine. The message is that a room or an interior space can be re-thought to provide the unexpected, the imaginative and the creative.
Shades of India has disclosed their plan to set up similar exclusive store in Mumbai next.
Similar News
Currently present through 2 EBOs in Delhi-NCR and multiple SIS across the country, Shades of India plans to expand their EBO presence to Mumbai and other cities along with increasing their SIS presence.
With a herringbone pattern brick floor, bare walls and exposed ducts and piping, the interior design of the store is minimalist and contemporary.