SuperMoments - Adventure for All!
By Satarupa Chakraborty | October 11, 2018
SuperMoments store, spread across approx. 2000 sq ft at Valenciaga's Aqua Shopping Center, creates a story of adventure within the store, which appeals to their young customers while inviting their parents to take part in the same journey.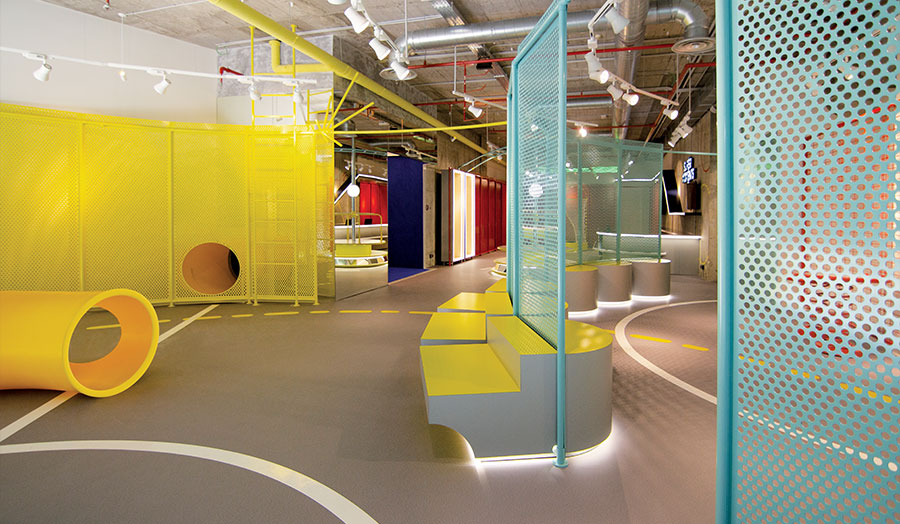 SuperMoments, a kids store, is designed around the commitment to appeal to both parents and kids. In association with Spain-based design agency, CuldeSac Custom, the company rebrands itself with this new concept that offers a unique family experience. SuperMoments has been set up to evoke sensations and values, where kids will have fun and parents will enjoy the shared adventure.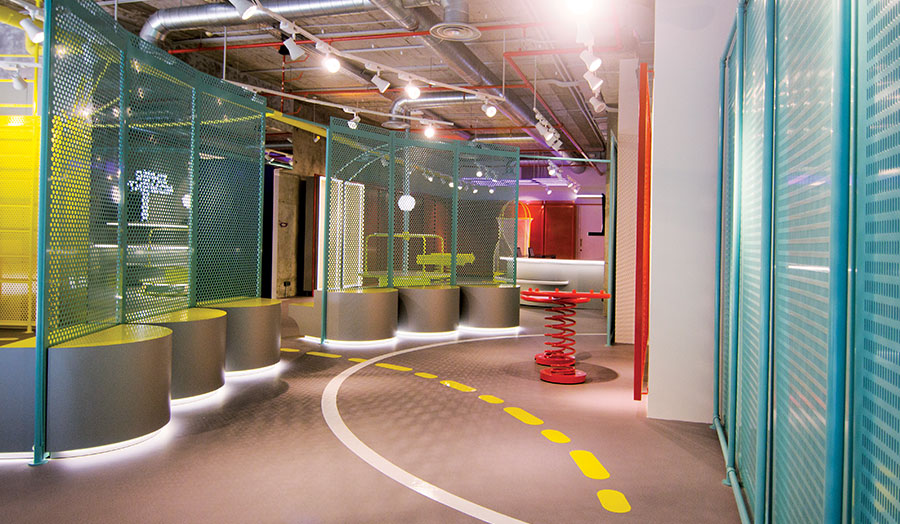 CuldeSac Custom has reinterpreted the playground aesthetic to design this new retail space. The result is an innovative and surrounding system, with a strong immersion character that proposes a distribution full of surprises for the children.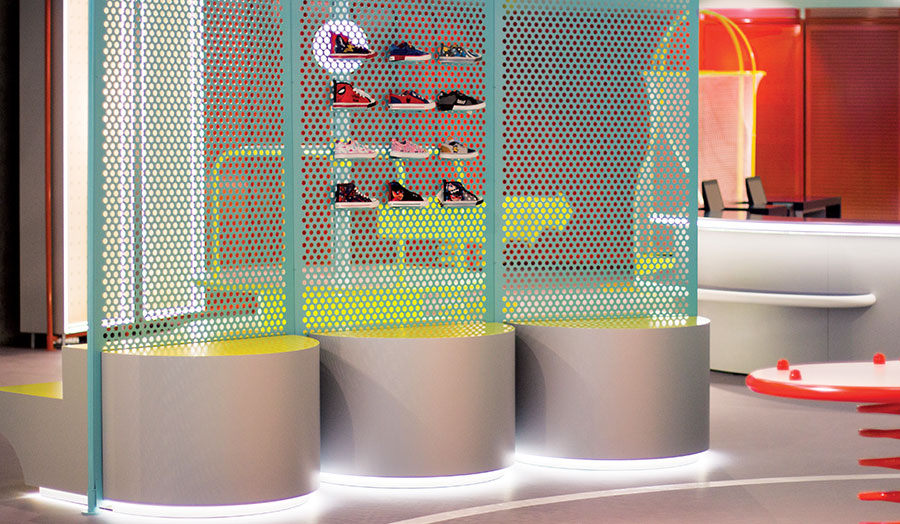 The space has PVC flooring in comparison to the play area for children to feel the freedom to express themselves without limits. All this, combined with the metal and colour, reinterprets the playground and transforms it into an exhibition system of maximum capacity. In addition, concrete appears as an urban material and the blue carpet is the protagonist of an audio-visual space in which children will connect directly with their favorite characters and superheroes of the store. It also has the ability to diffuse in space thanks to the use of the mirror. The light highlights the spaces that define the route in store and lead to the final icon: the mat where shoes can be tried on and make the lights in their soles shine.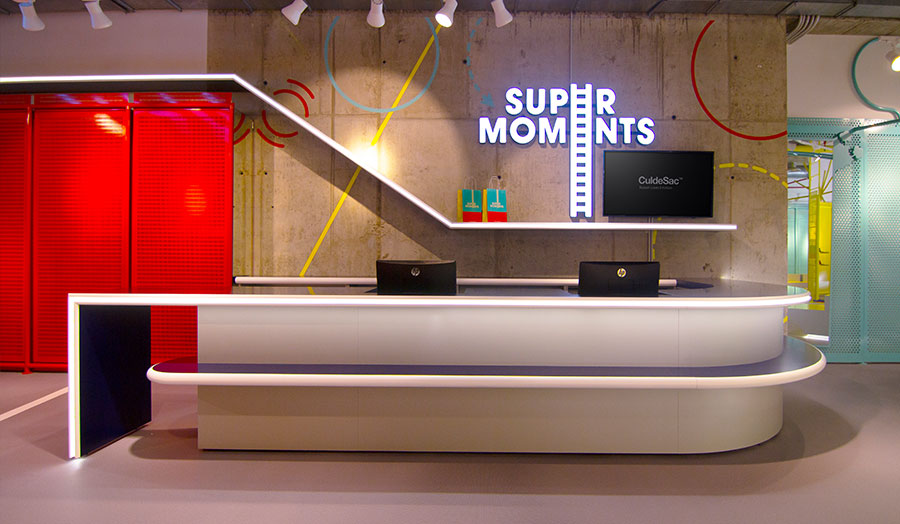 SuperMoments aims to weave magic around colour palette, lighting system and audio-visual system, not as a retail store but an adventure paradigm, while welcoming the young customers as well as their parents to partake in the experiential adventure.