"A designer's expertise lies in revving up the design quotient of spaces"
By Smita Sinha | April 04, 2019
Bandana Jain, Founder, Sylvn Studio's tells VM&RD how she crafts an aura of curiosity around products she designs for the retail space.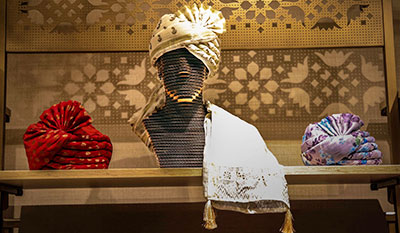 Can you tell us a bit about Sylvn Studio's design philosophy?
Sylvn Studio's design philosophy is based on sustainability. We chose to upcycle and work with a material like corrugated paper fiber, which is bio-degradable and does not harm the environment. In doing so, we are heading towards our mission of creating a world where the environment doesn't need any protection.
What is your approach to retail design?
After we receive the design brief, we brainstorm with the client's in-house designer to come up with aesthetically viable options.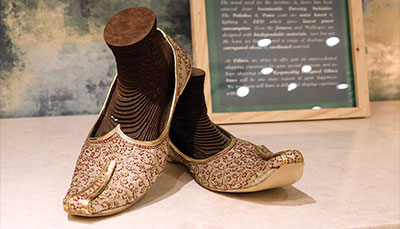 Once the options are ready we take over and figure out if the design is in sync with the retail interiors.
Since the medium is versatile, it is also necessary to understand the different possibilities which exist in terms of textures and cuts and make additional changes. We recommend the necessary changes to ensure that the end result becomes the right fit for the space in question.
What drives Sylvn Studio's interest in retail design projects?
A designer's expertise lies in revving up the design quotient of the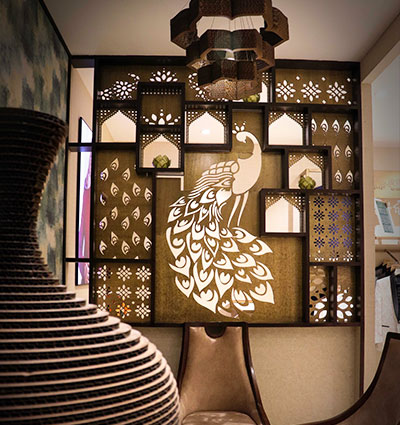 living and commercial spaces. Within this segment, the degree of creative possibilities which exists in the retail segment is profound. There is a need for adding newness to the design scheme in terms of materials and there is so much that can be done in this segment.
What competencies does Sylvn Studio bring to retail design projects? Can you tell us a bit about the strategic retail projects you have worked on?
We offer our clients the desired level of customization to ensure that we can clock in the required dose of exclusivity in the end product. All our products are made using recycled corrugated paper fiber and are bio-degradable.
We have worked with a list of notable clients like Blackberrys, Raymonds, The Hiranandani Group, RNA Developers, McDonalds, The Taj Group of Hotels, Massive Hospitality etc.
What are your expansion plans?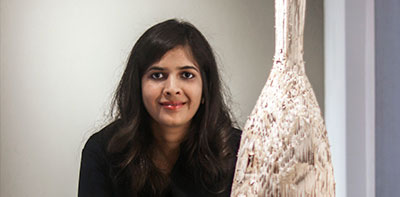 Though the medium I use is niche in India, it has an immense fan following in Europe. Leading architects and designers utilize it in quirky ways in their projects. And my future plans include introducing my work to this global gene pool of creativity.
Read the full interview in the May issue of VM&RD magazine.
Related Viewpoints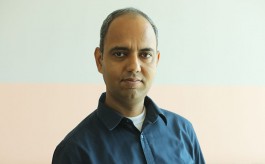 COO, Peel-Works
'Make technology relevant for kiranas'
Director, My Kingdom Foods Private Limited
'Packaging plays the most vital part at store'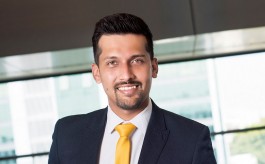 Founder & MD, toria Foods & Beverages Pvt. Ltd
'We look for vendors who are well versed in technology'