'A natural way to target health-conscious consumers'
By Nabamita Chatterjee | May 28, 2014
VEEN Waters, the Finnish premium water brand, known for its smooth spring water and award winning packaging, recently invested on purchasing a natural mineral water source as well as a land and bottling plant in Bhutan. The company has also scheduled the launch of two new variants, VEEN Still and VEEN Classic, in the Indian market next month. Point-of-Purchase chats up with Aman Gupta, CEO, VEEN Waters, to know more about their brand positioning in the retail category. Read on: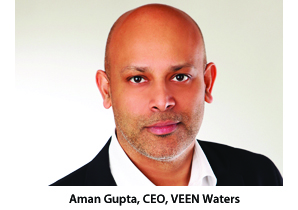 Share with us briefly your journey so far of becoming a major name in the bottled water category? How challenging it is to carve out a niche in such a competitive market?
Our brand was created in 2007 with the intention to create a HORECA specific brand keeping in mind the unique chareacteristics of our water being extremely low in mineral content and perfect in the dining environment. We are extremely grateful to have found lots of celebrated chefs, sommliers, restauranteurs and hoteliers who loved our products and this gave us the opportunity to carve out our own niche within the bottled water market. Our first client was Finland's only 2 Michelin Star restaurant Chez Dominique which was a fantastic way to enter the market, followed by clients like Harrods, Rasoi Vineet Bhatia, Four Seasons Hotels & Resorts, Bar A21, Matsuhisa by Nobu, and so on.
So, given the above how would you define your USP and value additions? What is the basic retail strategy you want to follow for the new product launches which are scheduled next month?
The USP of each of our products comes from the characteristic of the water. Our water from Lapland is extremely low in minerals and hence well matched for the dining environment. Hence, we created VEEN Velvet and VEEN Effervescent for this environment. We have recently discovered another mineral water spring source in the Himalayan Kingdom of Bhutan. The characteristics of this source are rich in minerals and perfect for daily hydration and replenishment of minerals. Keeping this USP in mind, we are now launching VEEN Still and VEEN Classic which will be targeted within the retail, spa, café and gym channels. Retail is a new channel for the brand and we expect to grow this organically.

Who is your typical consumer?
We have a multitude of different types of consumers but essentially someone who is conscious about quality and someone who is concious about drinking natural water over processed.
What does it take to capture and then retain this segment of consumer? Could you just elaborate based on your experiences?
In our experience, it is all about consistency and ensuring that you are able to provide a high quality product and experience consistently to your consumer.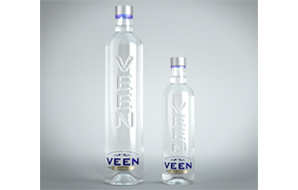 How much of your efforts towards capturing the shoppers happen at the store? Could you tell us about some of your in-store initiative plans such as displays, promos, etc. How do you think these influence the shoppers?
Since we are just entering the retail segment, we have multiple thoughts and ideas on this but will wait to learn from our experiences on entering the retail segment.



Any new trends that you are seeing in terms of consumer behaviour/buying pattern? What does this mean to you as a brand?
We find that consumers are certainly more aware of what they eat and drink and are much more health concious. Consumers are spending more time to read labels and understand more about the products they consume. We are excited about this as a brand as we want to educate our consumers about the differences in waters, the difference between natural and processed, the difference between different terroirs and different characteristics in water.
Going further, what are your plans in terms of expansion all over India?
We aim to start with a presence in 7-8 cities and hope to be present in 20 cities within 12-18 months.

How encouraging is the market growth in terms of a brand like yours in India?
We feel there is potential for strong growth for a brand such as ours. Bottled water in India has a project CAGR of almost 18% between 2012 and 2017.