Bagrry's – Packing A Healthy Punch
By Satarupa Chakraborty | June 12, 2018
Bagrry's, the 25-year-old FMCG brand, is expanding rapidly through MT, GT and their own QSR chain. Point-of-Purchase talks to Aditya Bagri, Director, Bagrry's India Limited, on MT-centric packaging, developing new brand for GT distribution, new product innovation and shopper marketing initiatives for both the retail channels.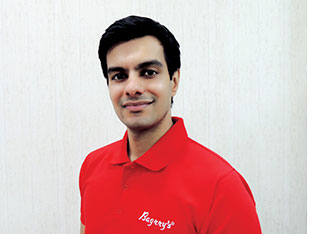 Please brief us on your product line. Currently, how many SKUs do you have?
Currently, we have a total number of 62 SKUs and the number is increasing. We have about 10 different variants in our muesli category including some variants that are not available with any other brand. Oats is another important category for us and we added two more variants last year. Cornflakes is a category that we started only 1.5 years back and we currently have three variants in this category.
Among the retail channels, which one is your prime focus and how are you strengthening it?
Our product categories are omni-present in MT and hence, it's an important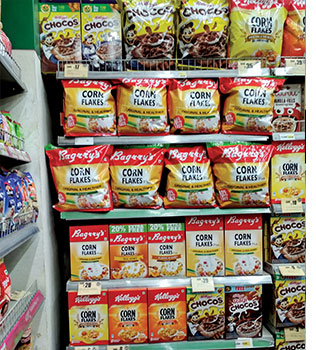 channel for us. We have been in this channel since our inception. In fact, we have made our packaging very MT-centric with de-cluttered text on the front while the back packaging reads more details on the nutritional values etc. Alongside, GT will be our prime focus area. Currently, we are present in 70,000 GT outlets across India and we would like to cross 2 lakh outlets by 2021. To strengthen our distribution process, we have started deploying technology in order taking, shelf monitoring and other processes. We have introduced shelf talkers, cutouts and leaflets apart from the standard POS.
Tell us about your product line development.
Continuing our focus on GT, we have developed another cost-effective and healthconscious brand, Lawrence Mills. This affordable range will build much more quantum of POS in GT in coming years.
Would you like to share any interesting case study in terms of effective shopper marketing?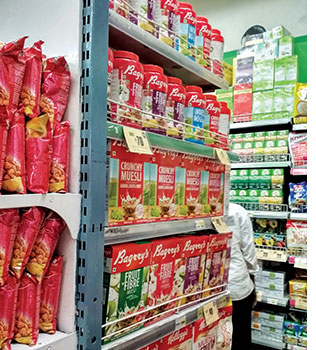 As we all know, FMCG players are betting big on packaging. In fact, we were the first player in this category selling breakfast cereals in a jar, whereas it is mostly sold in boxes and pouches globally. This change prompted our visibility and retail shelves and increased our sale substantially.
What are your expansion plans for the product line?
We are expanding and soon will go beyond oats and cornflakes. We are getting into kids cereals category along with our own organic line with products like quinoa and chia.
Related Viewpoints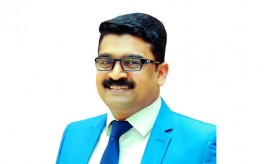 Director , LuLu Mall
'Online shopping cannot match the touch & feel experience'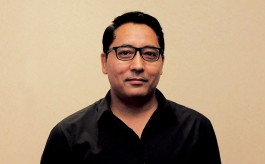 Chief Design Officer, Future Group
'Phygital requires the whole eco system to evolve'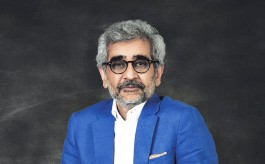 President & CEO, Reliance Brands Limited
The White Crow: Giving wings to aspirations