Blue Star plans 3500 retail touchpoints in FY19 for water purifiers
By Swaminathan Balasubramanian | June 18, 2018
In an exclusive chat with Retail4Growth, B Thiagarajan, Joint Managing Director, Blue Star Limited, shares the growth of water purifier category and retail expansion strategy of the company.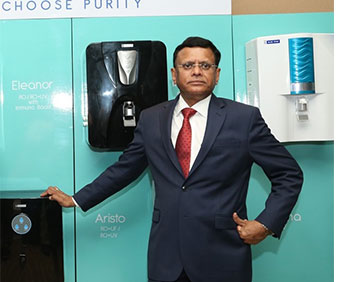 Blue Star, which completes 75 years of its existence this year forayed into the residential water purifier business with the conviction that it would make deep inroads into this business leveraging the trust that it has built over the years. This initiative is a part of the Company's aggressive growth plans to expand its presence in related new product categories. The Company will gradually enhance its range to cover commercial water purification systems as well. In an exclusive chat with Retail4Growth, B Thiagarajan, Joint Managing Director, Blue Star Limited, shares the retail outreach of the company.
What is the market size for water purifiers in India?
The market for pure drinking water has been on the rise mainly due to deterioration in the quality of water, resulting in a spurt in water borne diseases. There is an over dependence on ground water which has significant levels of dissolved impurities. The residential water purifiers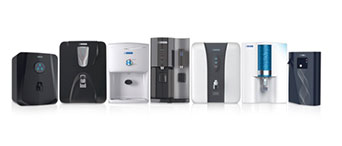 market in the country is pegged at about Rs 4200 crores, increasing at a CAGR of 15-20%. About 2.6 million units sold every year are electric viz RO, UV, RO+UV and its variants. In terms of value, due to their higher price points, electric purifiers contribute to about 85% of the market whilst the balance comprises gravity-based purifiers.
Tell us about your retail presence.
Blue Star water purifiers are already available in 125 towns with over 250 channel distributors/dealers including ecommerce channels and modern trade in over 2000 retail points. Plans are on the anvil to increase the presence to over 3500 outlets in the current year. Putting the air-conditioner reach directly and indirectly, our products should be around 4500 retailers across India.
How do you plan to standout among the competition present in this category?
There are over 400 'Star Water Consultants' across major outlets for demonstrations and lead generation that have been appointed. In addition, Blue Star's Room AC customers are being leveraged for cross-selling and referrals. Demonstrations of Blue Star water purifiers along with easy EMI options have been made available across major outlets to help customers buy the right product with extended payment options. In some cases, we advise the consultants to tell the truth and not hype about our brand. If it is a small store, we train the store executive in a best way to convince the customer.
What are the promotional activities you conduct to promote your retail stores?
In terms of advertising and sales promotion, the Company has plans to invest about Rs 35 crores on water purifiers in FY19. The value proposition for the segment has been identified as 'Choose Purity'. We do activation kiosks, we conduct activities in schools and corporate establishments. We had partnered with a leading store that sells only the kids-related products targeting the mothers. It has chosen babies in all its communication as they are the most vulnerable to a water borne disease and are considered as the gold standard of purity. Visual merchandising at high footfall outlets along with consumer financing options are made available across major outlets, to help in generation of enquiries.
Other than traditional retail stores, are you trying any other formats?
No. We want to focus only on the traditional retailers. However, we have 30 stores - 'Blue Chip Stores' in select location. When we find a retailer performing well, we will finance them to set up such exclusive stores.
Related Viewpoints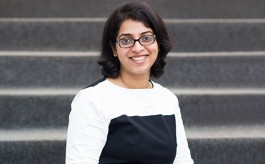 Founder and CEO, FableStreet
'Business model innovation is core to our USP'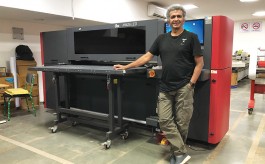 Founder and Director, Jayna Packaging
'Sustainable communication is about a well-designed concept with intelligent choice of printing materials & process'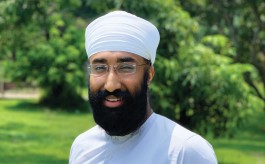 CEO, Simpli Namdharis
'We need to view sustainability from business & value chain angles'