Bombay Shirt Company: Fit to Perfection
By Elke Moebius | June 18, 2015
The online space today is a colossal marketplace, where innovative ideas are essential to stand out from the crowd. In 2012, Bombay Shirt Company launched its unique concept, and has now extended its offering to the offline world as well.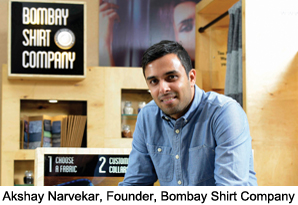 "We used to customize our own shirts and that's when it struck us to turn that into a business opportunity," says Akshay Narvekar, Founder, Bombay Shirt Company.
There are countless e-commerce ventures, which deal in the apparel segment, but Bombay Shirt Company has a focused approach and as their name suggests, the company is based on the concept of custom shirts. The customer could customize everything down to the detailing of buttons, cuffs or placket. A new concept always comes with its share of anxieties and the online space today offers a solution to test the waters.
So, Akshay decided to take his concept online which proved easy on his pocket as well. At this point, the customer used to select fabrics based on images on a screen and also take his own measurements and feed it on the website. BSC went on to realize that they had to offer more, in terms of customer service and thus they launched the Travelling Stylist- their at home service. With this the customer could select the fabric by actually feeling a swatch and a professional stylist would take his measurements too.
Business grew and they started kiosks in early 2013. That was their first step towards a hybrid business model. Since capital investment was not much, these kiosks did well for the growth of the company. These kiosks, which opened at major locations in Mumbai, also served the purpose of marketing. "Kiosks and word of mouth were our major marketing tools. Since funds were limited, we could not invest in marketing but we ensured we had really good PR," says Akshay.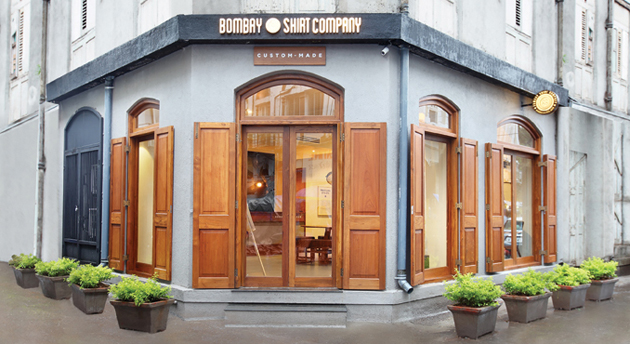 Store launch
It was in July 2014 that BSC could afford its own store and there was no waiting there. They launched their first store in Kala Ghoda, Mumbai. Kiosks although cheaper, did not evoke a feeling of a relaxed experience, which the customer would most definitely want while spending time customizing shirts. It is now that BSC proudly boasts as a completely omni-channel model where the customer is recognized across all channels. The customer can shop online and collect in-store, buy online at the store or buy at the store and have it delivered. It fulfills the essence of a hybrid model where the customer can shop as per his convenience.
The attitude of the physical store is quite an informal one. The customer gets to choose from a range of fabrics on a 500-600 sq ft fabric wall. Post that, he is assisted by a stylist and taken to the central table where they can discuss all further specifications. The table also has other customers having their shirts designed and thus the atmosphere becomes very interactive adding to the comfort level of the customer. One of the benefits of having custom shirts is that it is not limited to any age group.
Speaking about the company's future plans, Akshay says, "Our Bandra store will be launched shortly. We are looking at expanding to other cities as well, but we will have only company owned stores in India. We are looking at a franchise model for international stores."
Related Viewpoints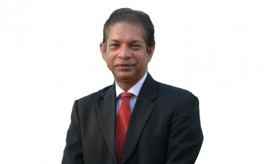 Chief Growth Officer, Lastmile Solutions India Pvt Ltd
'Need to come out of shadows of protectionism to become Atmanirbhar' : Pankaj Goswami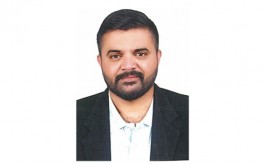 Sewak, LPFLEX Sign System India Pvt. Ltd
Atmanirbhar : Limit, Leverage, and Evolve to become self-reliant : Amit P. Kapani, Sewak, LPFLEX Sign System India