Bosch: Driven by D-I-Y
By Fairy Dharawat | April 28, 2014
Vijay Pandey, Vice President of Bosch Power Tools, speaks to Point of Purchase on bringing the concept driven D-I-Y (Do-It-Yourself) stores in India, while planning to open 25 stores by 2015. Read on...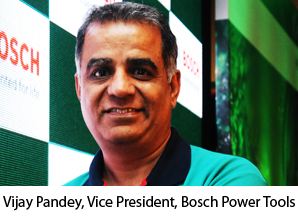 Introduction of D-I-Y in the Indian Market
In Europe and Germany we are the leaders in the D-I-Y segment. Across the world D-I-Y as a category is quite popular as people use D-I-Y for various purposes. So we thought why don't we create this market in India and carried out a survey. We found that there could be very big potential in India and there would be people interested if we offered interesting products.
We wanted to create awareness and an environment for D-I-Y. We opened our first D-I-Y store in Banglore which had all the elements of our D-I-Y stores.
It was a concious decision to position ourselves as a hobby activity which can be included in a lifestyle. We in fact positioned ourselves as an experience oriented activity rather making shoppers buy.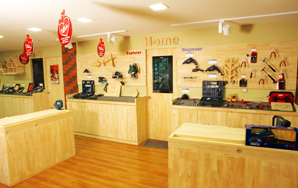 USP of D-I-Y
We are a European brand and people associate us with quality. Bosch gives world class product and shoppers buy our brand due to the factor of trust. Globally we launch 100 products annually. So our USP is our brand nameand our modern product list which we deliver in our D-I-Y stores.
Shoppers Insights
We personally went to the market to understand about the needs of the shoppers. We also had the reports and feedback which we used to refine our concepts which later translated into the D-I-Y stores. We also busted few myths regarding Indian shoppers, myths such as: Indian don't work with their hands as a habit and that the double income families would rather spend on something else other than on D-I-Y. Awareness and education helped us to face these challenges head on with success and thus our first D-I-Y concept store was launched in Banglore which was hugely successful.
Response
The first store that we started in Banglore was very small compared to the other stores recently opened. We initially thought that it would pick up in a period of time. But we started generating Rs 10 lakhs per month and much quicker than we anticipated. We are doing very good business as of now and all our three D-I-Y stores are generating approximately Rs 25 lakhs.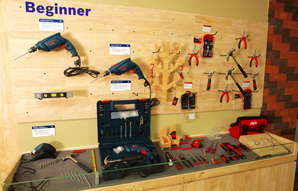 Expansion
We plan to open two more D-I-Y stores in Banglore as we have seen the response has been largely positive. By 2015 we are planning to have 25 stores PAN India. This is a new category and people are curious as they want to learn about the D-I-Y concept, and we want them to experience it before they buy.
Product line
We are planning to keep three kinds of products and they include Home, Hobby and Garden. In Home category we have products like hand tool, screw divers and wood working tools and innovations. In Hobby Tools we have multi tools which can draw on ceramic, glass and on clay. And, we have lawn mower for the Garden. We also have a new category known as Car Washer, a portable machine which comes in the form of a device to wash cars easily.
Investment
For each D-I-Y store the approximate investment is Rs 5 million.
Footfalls
We get 70-80 footfalls on a weekend day and around 50 footfalls on a weekday.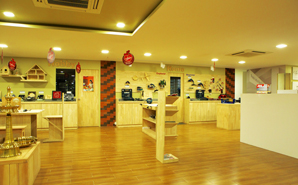 Location
We do not go to malls as our target is premium customers and hence the catchment area is important for us.
Profile of a shopper
The profile of our shoppers is mid 30s. They are married, just married or they have their apartment. They generally want to go in for a lawn mower, a home kit or the hobby tools. They are basically looking for a lifestyle product.

Driving factors for the success of D-I-Y
You have to create a certain amount of awareness that these kind of products ( products shoppers find at international stores ) can be found in here as well. You have to create an experience. Also, you have to have a certain accessblity where shoppers can come with families or they just come to browse through and have an experience.
We are also pleasantly surprised by the success of our initiative in such a short span of time. And now that e-commerce is doing so well, we have shoppers going online and visiting our stores, and hence our business has grown considerably. Our integrated marketing approach to both online and offline has been one of the reasons for our success.
Related Viewpoints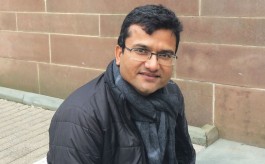 Head VM & Projects, Arrow, Arvind Fashions Limited
'Prefer vendors with capability for end to end completion'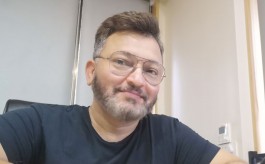 Owner, NEGI SIGN SYSTEMS & SUPPLIES CO .
'Operating costs are growing, but margins are shrinking'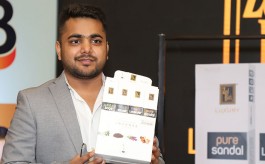 Director, Zed Black - MDPH
How this Indore brand follows the scent of success