CCD to brew a stronger connect with customers
By Bhawana Anand | June 12, 2015
In her second stint with Cafe Coffee Day, Bidisha Nagaraj comes with a fresh perspective and stronger strategies to deal with new challenges of the market. Bidisha Nagaraj chats up with Bhawana Anand at their CCD Lounge on the brand's new journey.
Café Coffee Day rightly says that'a lot can happen over a coffee', but it takes effective strategy and better understanding of their TG to make it happen. And this is what Bidisha Nagaraj, Group President Marketing, Coffee Day Global Limited is planning in her second innings with CCD. Bidisha shared that she is concentrating to drive the group's growth and expansion across India by strategising and overseeing innovative marketing campaigns, market research, brand building and strategic tie-ups. She aims to unlock the potential of the different verticals and enhance the leadership position of the group in India.
Talking about the global nature of the market Bidhisha said, "There are a lot of choices for the consumer in the value segment in which we operate. The consumer has many options for food or beverage, but having said that, there is not much of a choice as far as going to a place where they can seek experience. But if a consumer has Rs 100 in his pocket and he/she wants to have a snack and a drink, then there are a lots of places including CCD. So from that stand-point, the market is flooded with choices."
With many more options on hand, Bidisha expresses that brand loyalty is disappearing among youth."It is just that the youth is seeking new experience and new moments and things to embrace at given point in time. It is not that they don't like the previous brand; it is just that they keep on tasting and evaluating all the choices. I have to say that there are very interesting challenges and different challenges. The market has become a lot more interesting with many brands and consumers are seeking newer experiences and tastes. So it is a great time to make a come-back", said Bidisha.
When asked if brand disloyalty has crept with international competition stepping into Indian shores? Bidisha answered, "We had done a study many years back which told us that for a country like India, it can easily take up to 5000-6000 cafes. We are about 1423 cafes. The market is very big. More players help in growing a category, so we always look at it from a standpoint that more players ensure that we are competitive. It also ensures that consumers have enough players to compare us with. It is always great to have other brands coming in."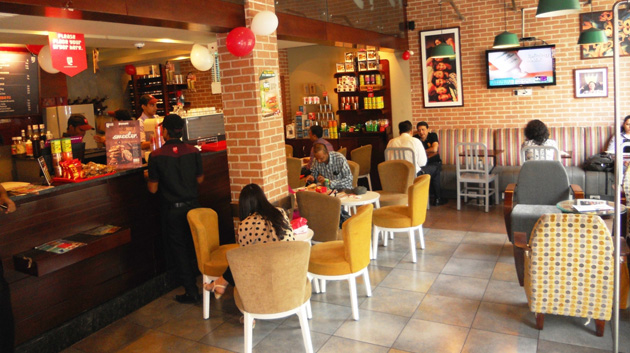 Today, regular offerings are not enough for the consumers, as they like to seek experience which they can carry with themselves while going out. Therefore Bidisha marked this as a prime focus point in her new job responsibility. "When consumers come to our cafes, they look for an experience where food and beverages, seating, and overall environment must fit into that experience. So right now I am looking at providing a world-class experience to the consumer, which is very different from what they seek from other cafes or QSR because CCD has always been a brand with a heart and soul. There is no artificial bit about our brand and that is what I want to strengthen. I want to tell consumers that when you come to CCD the overall experience is a lot warmer and deeper."
New offering
As one of the major aspects of promoting the brand, CCD has introduced newer range of offerings in terms of food and beverages. The brand has launched a new range of beverages for the summer season including regional based drinks such as Kolkata Rasmalai Smoothie or Bengaluru Mango Peach Smoothie. Apart from this, CCD also plans to launch new entrants in the food and beverages areas, which will be insync with the effort to provide world-class experience.
Consumer engagement is an essential formula for CCD to grab a place in consumer's preference. To achieve the same, CCD is strategising different methods including digital connect to engage consumers. Bidisha explains that to go one step closer to the consumers, the brand needs to understand the ideology of the consumers. "We are trying to understand our customers' a lot deeper to profile them better and know who they really are to target them better. We are doing this from our stores. Our staff will be collecting their numbers and then we will start profiling the consumers and understand them better such as what are their likes and dislikes, preferences, what time do they like to come to cafes, do they like to eat a heavy food with a light beverage or a vice-versa. This initiative is to understand them completely. Consumer profiling is a very big aspect that we have got into", said Bidisha.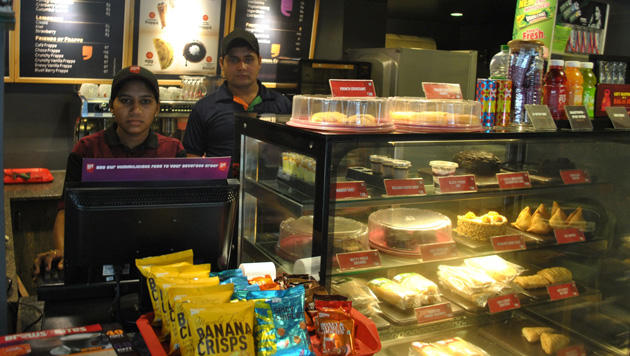 Along with this, the brand is collating its Cafe Moments Card with a mobile app through which the consumer will get everything at single destination i.e. Mobile App. As Bidisha said, "It is a great tool of retention".
Multi-format
Offering variety not only in its menu, CCD cafes also come in four variants which include The Square, The Lounge, Café format and Value Express. Sharing the brand's expansion plan, Bidisha said, "The Square and The Lounge will keep expanding with the need of the city. I think more people are on the look-out for good hangouts places therefore our focus has always been there. But if any city needs another Square and Lounge, then we will be open for that."
Related Viewpoints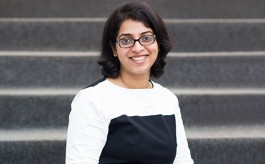 Founder and CEO, FableStreet
'Business model innovation is core to our USP'