'Connaught Plaza' - A New Retail Experience in Mohali
By Rita G Chauhan | December 21, 2017
Connaught Plaza is new promising commercial hub from TDI City for Mohali. The plaza is all set for offering truly world-class experience in terms of design and facilities. We learn more about this project from Akshay Taneja, MD, TDI Infratech Ltd.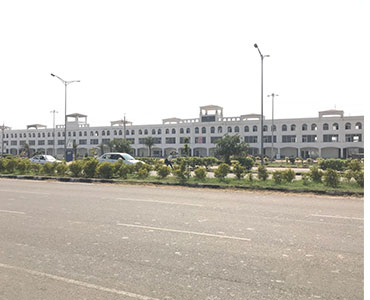 Located on International Airport Road at Sector-74/A, Mohali, Punjab Connaught Plaza, a commercial project of the TDI City has all set to be one among the state's mega retail destinations. It is spread across a total area of 1, 82,732 sq. ft. and already has become the favourite choice for many retail brands including Beer Café, Bikanerwala, Garam Dharam, Warehouse Café, Neo Fitness and lots others which have already tied up for enjoying world-class spotlight. Retail4growth talked to Akshay Taneja, MD, TDI Infratech Ltd. to know all about this commercial hub design and concept.
What makes Connaught Plaza different?
Well, Mohali is the city that has well defined demographics and already witnessing a fast growth because of high demand of retail and office spaces. As far as Connaught Plaza is concerned, we have considered all the aspects which are important to offer a robust retail experience to the customers with freedom of purchase of everything from the world's trustworthy brands. We aim to make this mall a complete food hub and a premium retail destination.
Please share with us brief information about Connaught Plaza. What makes it a great retail destination?
Connaught Plaza has been conceptualized to offer most exclusive office and retail spaces that provide a sophisticated location for retailers to position their brands to consumers in the region. The location has multiple connectivity options to all sectors, it has covered the 1,82,732 sq. ft. area out of which, 33,478 sq. ft. has been leased out and 1, 68,113 sq. ft. has been sold out so far. Of the leased out area, 21,600 sq. ft. has been leased out to retail and 10,878 sq. ft. has been leased out for commercial.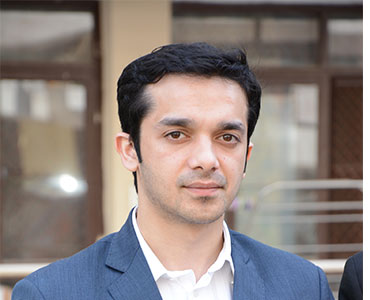 What are the key design aspects of the Mall?
We have followed the concept of Connaught Place, New Delhi as the mall's name already suggests. The design of all showrooms is similar. They are spacious, well equipped and designed with all modern amenities and world-class infrastructure. The open sky and ample parking space are some of other key features. All its showroom units have been designed within an ambience of fascinating elegance, with large storefront facades that are developed along covered promenades. The office spaces and retail stores are complete with usability features such as spacious parking, glazed doors, terraces, and aesthetically designed green features. The layout majorly focused on the highest quality of architecture and construction, coupled with world-class safety and security systems.
What is the tenant strategy in the context of the new age customer expectations?
To turn up it to be a well equipped shopping plaza, we are introducing a number of new and unique concepts with respect to enhancing the retail experience. We are inviting major food players and retailers who don't have presence in the TDI-city area. The growing trend of food courts has indeed become the most relevant part of mall culture and is very productive for malls so with the wide variety of food courts we are targeting to meet our customer expectations. We have widen the facilities to spa, gyms, yoga centres, jogging tracks, café areas, restaurants etc so that customers can meet, greet, dine, shop and enjoy together.
What went behind the concept design and build of this mall?
We wanted to make a mix of Hi-Street and Mall concept so that the people can enjoy the leverage of having more number of options for shopping and open space for parking. Facilities such as an air-conditioned environment, ample parking space for customers, sprawling food courts, and different retail brands under one roof, are some of the advantages that distinguish this mall.
Related Viewpoints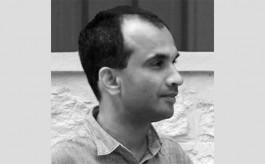 Founder & Lead Partner, Done & Partners
'Signage companies under invest in themselves'
Director, Westway Electronics
'E-tailing is a great opportunity to expand businesses'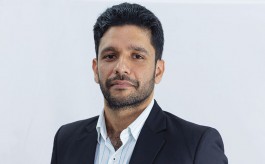 Director, ThinkPoint
'Someone has to take the lead in implementing phygital'