Denver's brew for men's hair care range
May 27, 2015
The brand plans to have complete hair care range with beer as a key proposition and a sales turnover of Rs 75 crore in the next five years.
Already having set foot in the men's grooming market with deodorants, perfumes, shaving foam and skin care range, Denver decided to take a leap into the hair care segment with'Denver Beer Shampoo'. Nikita Bothra caught up with Saurabh Gupta, CMO, Denver India to find out more about the beer shampoo and how the brand plans to position in the retail space. Edited excerpts.
How would you define the market potential for shampoos (especially for men) in India?
Currently, the market size for shampoos in India is estimated at Rs. 4500 crore and within this category, men's shampoo more so beer shampoo, which Denver is betting on, is still a nascent one and has great growth potential.
How would you peg its growth in India say in the next five years?
We are targeting Rs 15 crore in the first year. In the coming five years, we envisage to have complete hair care under Denver with Beer as key proposition and sales turnover of Rs 75 crore.
How would you define the USP of the brand?
With a blend of naturally derived ingredients, the Denver Beer shampoo turns bathing into an easy one-step process of cleansing and conditioning while also helping to conserve water at the same time. Denver is promoting the idea of conditioning without a conditioner.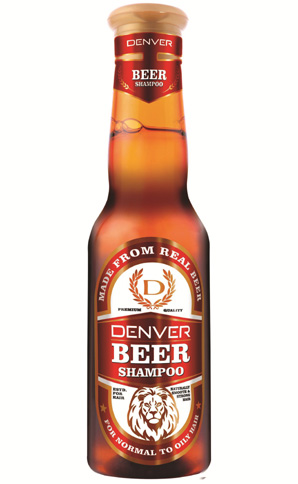 Could you share with us the retail strategies you follow in terms of promotions, displays and other in-store activities to connect with the shoppers?
Denver Beer shampoo will be available in single-use sachets of 7 ml and other pack sizes including 100ml and 200ml bottles. In terms of the target audience, which is young college goers and urban consumers within the age group of 16-34, the budget allotted for the launch is approximately Rs 5 crore where the company has rolled out an aggressive marketing campaign including a compelling TVC, print ads, outdoors and POS. Additionally, we have joined hands with Lexicon PR agency, Shop Advertising as the advertising agency and with Alliance as the media buying agency.
Typically, shampoo is a woman centric product category and very competitive on the shelf. How do you plan to portray the beer shampoo for men in the retail environment and attract Indian men for this product?
Men are not used to the traditional long regime of investing a lot of time on at first shampooing and then rinsing it off with the conditioner. Keeping this in view, the Beer Shampoo is very time-saving, as the key ingredient - beer- works as a natural cleanser while effectively conditioning it without the use of employing a separate conditioner. In Africa, men have been using beer shampoo as a cleanser because they are aware of its qualitative aspects. Hence, this is a totally men centric product designed to suit the scalp, skin and texture of a man's hair.
Till now, the beer shampoo has been received well across retail chains. Initially, men had no choices but to opt for the same shampoos used by women, as there were no shampoos designed especially for men. Now with the option of such a product that promises hair care catering to that segment, we are sure that men will try our product.
Tell us a little about your future plans in the pipeline
We don't believe in competing with other brands, but look forward to grow the beer category together. Therefore, it's important to understand the category codes and mould our offerings accordingly. Hence, we did an in-depth research and moulded our marketing mix accordingly. In coming years, we wish to leverage conditioning qualities of beer and extend it into other hair care categories as well.
Related Viewpoints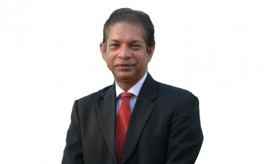 Chief Growth Officer, Lastmile Solutions India Pvt Ltd
'Need to come out of shadows of protectionism to become Atmanirbhar' : Pankaj Goswami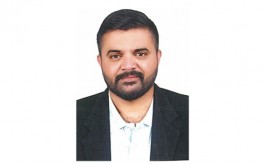 Sewak, LPFLEX Sign System India Pvt. Ltd
Atmanirbhar : Limit, Leverage, and Evolve to become self-reliant : Amit P. Kapani, Sewak, LPFLEX Sign System India