"DLF Avenue has been revamped with a focus on providing unified experience"
By Retail4Growth Team | February 17, 2020
DLF Place Saket has been revamped and re-launched as DLF Avenue. Pushpa Bector, Executive Director, DLF Shopping Malls shares the rationale behind this and the changed entity now.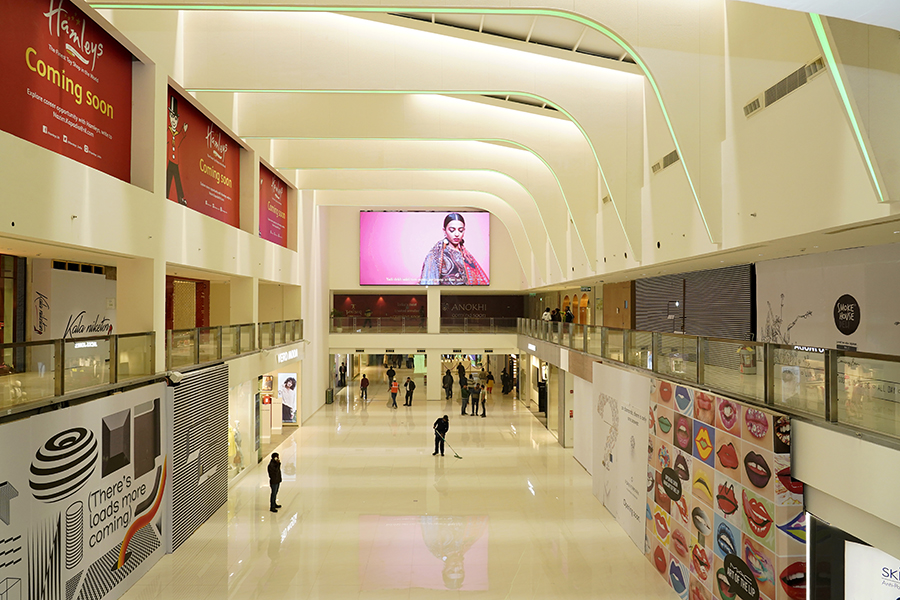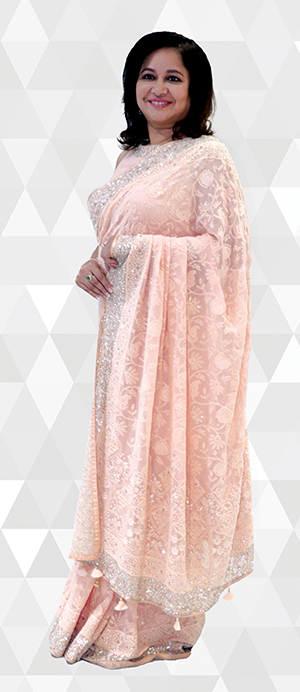 DLF Place Saket has been re-launched as DLF Avenue. What was the rationale behind this move? How much has been invested on this exercise?
While there has been a sharp rise in terms of the quantity of shopping malls in the Indian retail landscape, a commensurate growth in terms of unique differentiators of the offerings has not been achieved. Our focus on continuous innovation has ensured that DLF properties are able to cut through the clutter on account of the differentiated experiences they offer and deliver it in a style and format our target group hasn't seen before. This has only been achieved as we constantly identifying newer opportunities to serve the consumers.
We realized this need and went into a complete "re-alignment" of DLF Place, Saket, early 2019. Our customers evolved over the span of 10 years and so did New Delhi, which made us realize it was time to deliver an innovative experience as the landscape we operated in was now being driven by a dynamically different set of factors.
With an investment of over Rs. 100 crore DLF Avenue Saket has been revamped with an aim to provide offerings that cater to the millennial who are looking for distinct experiences. We wanted to introduce the mall in a new avatar of a modern-day lifestyle destination with an intent to give the convenience to work, play and dine under one roof with integrated experiences.
How has the tenant mix been changed?
The tenant mix has changed with a focus on the integrated experience of shopping, dining and culture making it a destination to be in for millennials and the discerning South Delhi consumers.
DLF Avenue is converging the best of Indian and international fashion and apparel brands across fast fashion, athleisure and ethnic fusion. We have curated millennial oriented brands such as Under Armour, Go Sports, Superkicks, Nykaa Luxe and more. The all-new DLF Avenue will see the presence of new marquee brands such as Uniqlo and Marks & Spencer. They are opening their flagship stores with many others.
At least 70% of the current brands have been replaced by new labels to give the complex a new look and vibe. With over 50 brands operational in the first fortnight of opening, DLF Avenue aims to truly transform the shopping experience of Delhi
What other changes have been implemented?
The mall will be home to a total 105 brands, out of which of 95 brands are new. As part of the new development, the mall has divided F&B segment in three zones—ground, first and second. The mall also houses 5-screen multiplex by Cinepolis and a co-working facility. DLF Avenue will present 'The Commons' – a completely new and unique experience in the food curation space that Delhi has not seen before. Spread over 3 floors, it brings the best of world cuisines from food experts in the country.
'LIVE at DLF Avenue' is the largest outdoor plaza in the city. It will have cultural curations including music, art, live sports and street food from across the country
How much footfall are you expecting now?
We are expecting a footfall of 12 lakh per month at DLF Avenue Saket.
How do you think the mall retailing pattern has changed over the years and what are the key changes that you have observed?
Over the last two decades, the Indian retail market witnessed phenomenal changes, evolving rapidly from traditional shops to large multi-format stores in malls offering a global experience, and on to the highly tech-driven e-commerce model.
These changes have resulted in unprecedented growth in overall consumption with numbers suggesting that India's retail market is expected to be a US$ 1.2-1.3 trillion market by 2020-21 with share of organized retail for the brick-and-mortar and e-commerce formats slated to nearly double over the corresponding period.
What kind of design innovation along with with facilities have you put in your mall that has benefitted the mall management and consumers?
In terms of design, DLF Avenue has come back with an entirely new look and vibe. We have recalibrated the placement and positioning of the retail outlets in a consumer-friendly manner. The exit through the first floor has been closed but the normal entrance from the ground floor has been retained. The main entrance has been brought closer to the security check with mirror and TV screens installed near it with an extra escalator removed to make more space.
Increasingly brick and mortar retailers are focusing more on providing an experiential journey to the customers. What are your own initiatives in this regard?
Our consumer demographic has undergone a tectonic shift, today our consumer is young, millennial, globally & locally aware, intelligent and armed with a progressive mindset. They crave experiences as well as products, are well travelled, and are exposed to what the world can offer while being more conscious in their consumption. They are in control of most aspects of their lives, and it is this need for control that new economy brands are beginning to identify and deliver.
Consumers look for refined experiences and targeted personalization and curation from their retail destinations because the need to be individual and stand out has gained prominence.
DLF Avenue has been revamped with a focus on providing unified experience to our customers that are a mix of shopping, dining and culture. Throughout the month, an interesting set of consumer activities such as a culinary festival, World on a Plate, a two-day fitness festival, Re-Ignite and many more will be hosted at the mall engage the visitors.
What kind of rental agreements do you have with tenants?
The rental agreements vary from 5 years to 10 years based on the deal signed between the mall and tenant.
What's going to be your digital strategy?
Our digital strategy aims at focusing on promoting DLF Avenue Saket as the destination for all immersive shopping, dining and culture experiences. To engage with the target audience, we are promoting the USP's and each event happening at the mall through an interesting digital plan to amplify our social media presence.
What all technological innovations will you introduce to stay ahead of the competition?
At DLF, technological innovation ranks high and in order to stay ahead of the curve and to redefine the shopping experience in India, DLF came out with India's first-ever retail Phygital application 'Lukout'. With the launch of Lukout, DLF Shopping Malls entered a new realm of digitization, thereby strengthening its foothold in new cutting-edge technologies and retail solutions. The Lukout app is a one-stop solution that offers highly personalised proximity based engaging content in terms of latest looks, latest trends, real-time location-based offers while providing conveniences like one-touch parking payment, one-touch valet, one touch concierge along with having its own social network for millions of consumers. For Retailers, the app provides a disruptive platform to enable channel-based consumer targeting and further allow brands to host their virtual stores fronts on Lukout to enhance discoverability and device proximity campaigns to target consumers via big-data powered analytics dashboards. We have leveraged on cutting edge technology across IOT, big data, real-time analytics & proximity personalized marketing to realize our New Retail vision for seamlessly connecting the physical & digital ecosystems.
Apart from this, within the mall digital directories are placed at strategic locations. These highly interactive touch screen kiosks ensure that most up to date information of the mall regarding stores, latest offers and events along with guiding maps is at the fingertips of our shoppers.
What does the future hold for malls industry?
The future of Indian mall industry is absolutely positive. The consumers' ambitions to reach global standards in lifestyle, coupled with high disposable incomes, are aggressively scripting a radical change in the business viability of organised retailing. Brick and mortar formats have evolved considerably after a lull that was induced by the e-commerce wave. Consumers are discovering the joy of physically engaging with a product in real-time all over again. Coupled with a hectic lifestyle that leaves less time to spend with loved ones, visits to malls have become cherished. The e-commerce retail landscape which was till now a hurdle to brick and mortar retail has now become a partner as Instagram redefines shopping and expands existing channels of display and consumer touchpoints. Over the next five years, according to property consultant Anarock nearly 85 malls are expected to come up in India. Out of 85, more than 30 new malls accounting for nearly 14 million sq ft area will open just in the top eight cities by 2020. Malls are transforming into community spaces, bringing to the discerning consumer the best of brands, food, and entertainment. They're now hubs where people go to rejuvenate, socialise and entertain.