"Finding innovative retail solution is a key challenge"
By Retail4Growth Bureau | November 29, 2018
Emami recently relaunched its shampoo brand Kesh king, a leading name in the Ayurveda based hair care segment. The company's corresponding retail strategy was to make the brand a shout-out presence and grab shopper attention. Priti A. Sureka, Director, Emami Limited, shares with Retail4Growth, the company's approach to enhancing the brand's in-store presence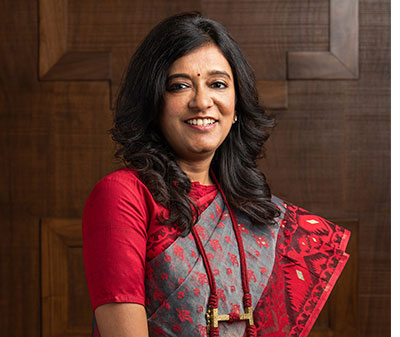 With the Ayurveda based shampoo category growing exponentially, Emami relaunched its product Kesh King in a new avatar, sprucing up its packaging and offering attractive pricing. In-store visibility was thus a key factor in the brand relaunch initiatives.
Says Priti A. Sureka, Director, Emami Limited, "The objective was to communicate the product relaunch to consumers. Kesh King being the No.1 brand in the Ayurvedic Hair oil category, has an established consumer base, whose hair problems we address by providing a complete solution in the form of hair oil and shampoo."
This meant a host of in-store initiatives at general and modern trade outlets, including window displays, facing displays, FSUs and consumer promotions. Speaking about the factors that work for the category in the modern general trades, in terms of sales growth, Sureka says, "Strategic periodic visibility interventions during festive season and attractive consumer offers to consumers work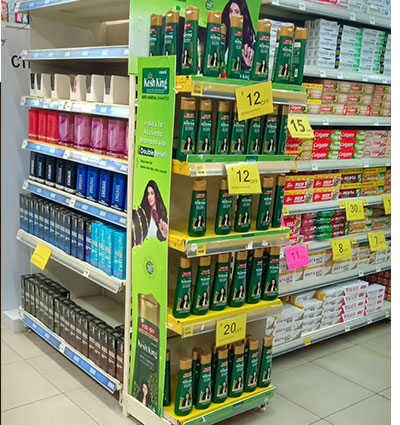 at retail."
But arriving at the right brand visibility elements in store is always a challenge. As Sureka says, "The key challenge is to find innovative and cost effective POS elements, which attract the consumer attention, provide for a decent space to provide the branding & messaging and also work across different type of retail formats." There is also the challenge of finding the right retail solution provider who can provide the right solution. Elaborating on this, Sureka says, "The key challenge is to come up with innovative and cost efficient retail solutions which are scalable, relevant and brand specific instead of taking the one- solution-fits-all approach, which are not cost effective at a scale. MT is organized and managed well. However, more work is needed on retail solution for GT which has higher clutter."
She adds, explaining the need for a strategic retail visibility solution, "In-store display improves the chances of a brand's interaction with the consumer by breaking clutter and getting into their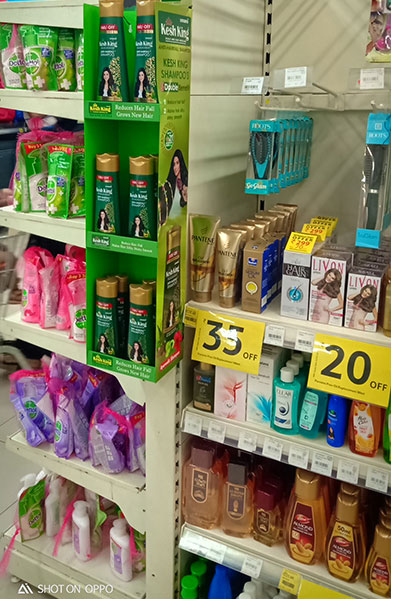 consideration set. Being visible to consumers when they are close to purchase makes the in-store displays highly effective." Accordingly, right spend on in-store marketing is also crucial. Emami's spend on in-store initiatives depends on the specific retail activities planned as per the overall marketing objective and the expected ROI.
In a highly competitive FMCG environment, a marketing objective ultimately revolves around mapping the consumer choice and behavior at retail. Speaking about this in the context of Kesh king, Sureka says, "Our brand rides on the Ayurveda platform and the clear identifier for the brand is its promise to control hair fall. That is the consumer choice we have identified and that is what we stand for. In the retail environment, the consumer has a basket of brands to choose from and the unaided purchase happens from the category. Kesh King shampoo, in a complete design revamp, now comes packed in a new smart bottle. Hence, all our interventions in retail, be it facing displays/ window displays are in/ around the category ensuring the new pack has high visibility."
Related Viewpoints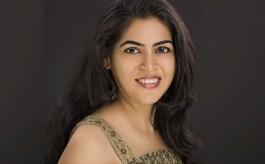 Retail Design Consultant & Visual Merchandising Strategist , NVISAGE
'Cohesive merchandise management helps'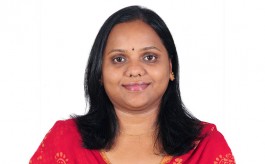 CEO, Cloud Ads
'HP Latex helps cut the ice with clients immediately'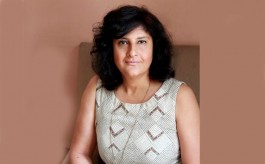 MD – India, HH Global
'POP industry can get future-ready with global best practices'