'Funskool sees immense growth in Indian toy market'
By Bhawana Anand | September 27, 2014
Funskool, a leading toy manufacturing company, is tapping Tier II markets extensively with their standalone retail stores. The stores provide branded quality toys and as well real games experiences inside the stores. R Jeswant, Senior Vice President, Sales & Marketing, Funskool India Ltd, shares their retail strategies designed specifically for Tier II markets, in conversation with Bhawana Anand. Edited excerpts: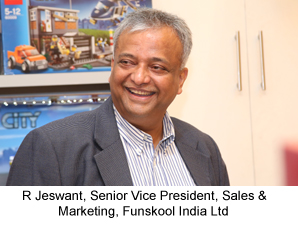 Funskool is venturing into Tier II markets. What is your assessment of these markets?
We forayed into retail market with the LEGO brand store. We opened an exclusive store in Phoenix Market Mall in Chennai. We registered high sales from day one and it was encouraging for us to continue to be present in the retail market. We took the decision to open Funskool brand stores which would have prominent sections for all the brands that we represent in India and we have licenses from Disney, W&B, and Nicolodean for board games and puzzles. Therefore, we thought of opening a retail store of Funskool brand showcasing our entire product line that we offer in the market.
Then we had intentions to be present in metros and mini metros but we thought we would open our stores in Tier II cities where there is dearth of toy stores at the moment because very few toy specialist operators have touched those markets. Furthermore, there are a lot of people in Tier II markets like Coimbatore or Cochin who have had limited exposure to toys. We thought this will be a great opportunity to take our brand to those cities. We started off in Coimbatore which again exceeded all our expectations. Then we moved to Indore, C21 mall which then followed up with Cochin. After these three brand stores are currently operational.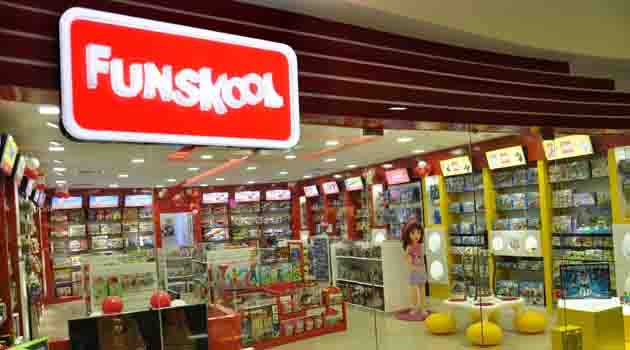 What are the retail trends, more specifically in the toys segment, in these markets?
The world toy market is around $80-83 billion and the Indian toy market is estimated at $400 million which is only 0.5 per cent of the world toy market. And the number of children in India is about the highest in the world. Therefore, we felt that there is tremendous potential, even outside the metro cities.
Toys don't have much of history in India. Funskool came into existence in 1987 and prior to that there were no quality toys available in market and in the last few years when import duties were liberalised then a lot of toys began to be imported to India. I think this is the first generation of parents we have seen who have played with some kinds of branded toys in their childhood. Prior to that, there were toys of course but quality toys became available in India in the last 25 years. It happens that if someone has played a game like'monopoly' then they would want their children to initiate the same game as they know what it does to the development of the child. So, we expect the market to grow exponentially from now on. The Indian toy market has grown at a CAGR of 12-15 per cent in 5 few years. And we expect the same kind of growth for the next 10 years. Funskool has been growing over the last 5 years at double the pace of market and we have been growing at a CAGR of 23-24 per cent. We see bright future ahead and the whole world sees India as a market which has great potential for growth. All the major toy players are in the market here.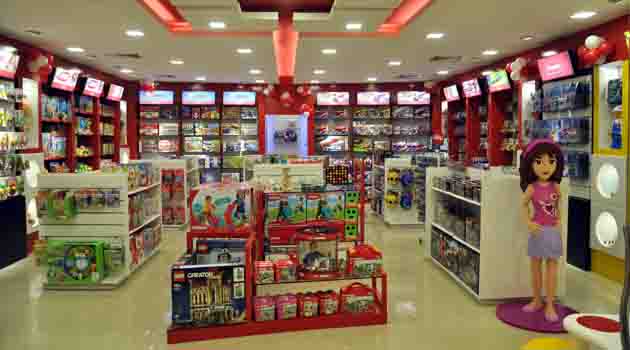 How do you position your products to target age-groups?
Hamleys is a retailer of toys and they stock all brands of toys. Funskool has its own range and there are other companies also which have their targeted audience. Our core TG is 0-12 years; we have board games which even adults can play. In addition, to represent international brands, we also have two factories where we manufacture -- at Goa and Ranipet. There we make our own brands like giggle, handycrafts which is art and craft brand, then play and learn brand which is a range of educational puzzle and we tend to focus on bringing our own brands in the market.
What is your retail strategy for the metro markets? Is it different for the smaller markets?
We operate with about more than 4,000 retailers across the country. We directly supply to some of the companies and some of them get supply through distributers. If you look at metro cities like Hamleys they have 11 stores in metro cities. They launched in India in large retail format stores which have prominent sections of Funskool. Then there are other stores like Shoppers Stop, HyperCity, Big Bazaar, etc. -- all of them stock toys and they have fairly large sections dedicated to toys.
So in Funskool we do in-store merchandising, branding. If you walk into any store of Hamely where all our brands are displayed well with prominent sections of Funskool. We didn't want to compete with our own retailers in the metro cities. We don't intend to open up stores in metro cities or mini metro cities. But in Tier II cities there is a clear shortage of toys and we want to showcase our brands in the smaller cities. It is already paying off very well. I think people have had limited exposure to toys. It is when they see it on the shelves, they release that such range is available and people are just lapping it up.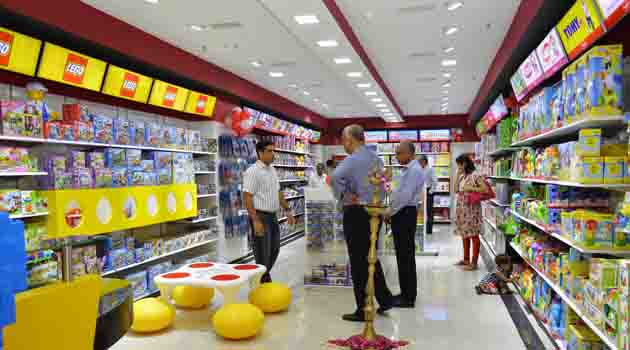 Have you executed any in store branding initiatives in any of the markets? What has been your experience?
In the LEGO sections you would find that we try to give experience to kids by letting them play with toys. We have set up tables in all our stores so kids can go and play games there. The idea is to make them touch and feel the products. We encourage kids to play games, demonstrate how to play different board games. Not only in our stores but we do this across retail stores by placing promoters of Funskool who would demonstrate how to play different board games and kids would be encouraged to come and play.
What are your future plans in the Indian retail space?
We are opening our store in Shipra Mall in Ghaziabad by end of September. The next store is planned in Amritsar where work is going on and it will open in November. We are in process of finalising our entry into other categories of toys as well. We will develop our brand but we will also export as Funskool is also available in the UK and other places and we have a distributor for UK, Bangladesh, Sri Lanka, Maldives, Nepal, Bhutan, etc.
Related Viewpoints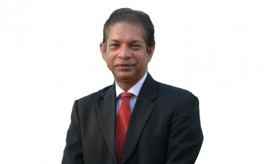 Chief Growth Officer, Lastmile Solutions India Pvt Ltd
'Need to come out of shadows of protectionism to become Atmanirbhar' : Pankaj Goswami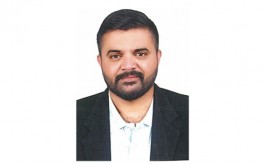 Sewak, LPFLEX Sign System India Pvt. Ltd
Atmanirbhar : Limit, Leverage, and Evolve to become self-reliant : Amit P. Kapani, Sewak, LPFLEX Sign System India