'Future is not about science fiction, it's about customers'
By Smita Sinha | December 03, 2018
At the keynote of the 8th day of citywide design festival Bengaluru By Design, Antony Parham, Creative Director of Fitch, threw some light on the future of design in retail and how to create a future-ready brand experience.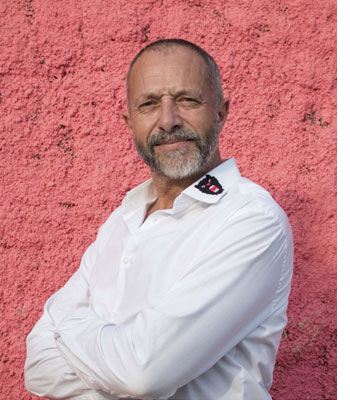 We live in an age where customer is the king. Thanks to greater awareness and the instant availability of social media platforms, customers are getting more empowered than ever. They have the power to tell what products they want, where they want them and how they want them to be. As Fitch India's Creative Director Antony Parham rightly emphasised, "The future is not about science fiction, it's about customers."
At the keynote of the 8th day of the 'Bengaluru By Design' event organised at the Titan Campus, Parham threw some light on the future of design and how to create a future ready brand experience.
As Parham pointed out, millennials today are experience-driven; they buy products based on experiences. Brands therefore have to be agile and constantly create a disruptive narrative that can create the right experience. "When the millennials enter the physical stores, they expect magic, experience and immersion. The transaction in the retail store must be instant. Service must be instant, intuitive and personalised," Parham said at the keynote.
'Instagram-worthy' Stores
So what can brands/stores, particularly traditional brick-and-mortar stores, do to create that immersive experience? Parham shared in this regard, "In major cities around the world there are key experiential flagship stores like Nike. Contrary to that, India's experiential stores are still at the nascent level. There is no effort to focus on the buyers as a community and accordingly create a browsing experience. India and the world in general need to adopt a more experiential hybrid store concept and introduce events, workshops, etc. Basically they should make the store 'Instagramable', which is going to be a key driver for any brands to retain customers. In India, brands need to understand that Instagram commercial helps in promoting the brands. There are not a lot of Insta-worthy stores in India. In cities like London and New York, brands invite you to take selfies or photos." He further added, "The brand also needs to build presence in smaller towns and cities around the world and in India," he added.
Seamless and Personalised Customer Experience
Sharing a few tips on how a brand can give a seamless and personalised experience to its customers, Parham said, "A traditional brick-and-mortar store needs to adopt an omni-channel platform and has to focus on selling products through an app so that anyone can shop anywhere, anytime they want. Additionally, an online brand needs to go offline and create a physical store because today the customers want to touch and feel the products before buying. There are a few iconic online brands in India like Flipkart, Amazon and Myntra. I would like to see more offline stores coming online and more online brands going offline. For creating such a seamless omni-channel world, the brand also needs to be intuitive and have a simple and easy interface, supported by the right back-end technology, which empowers the customers and the staff members. In Fitch, we believe the technology has to be relevant to people."
Challenge In terms of Store Design
In India, budget has always been a challenge in creating a better store design. Brands want stores to be done quickly, but at a low cost. "Budget is always the challenge anywhere in the world. The brand wants the store to be designed quicker and cheaper. In India that is accelerated quite a bit. Being a design company, we are here to disrupt brands, we are working on a business model to make the store design more affordable and more disruptive. For instance, our customers want us to design 5 stores and we are designing 1 store and making 4 pop-ups. It's about being disruptive by building online virtual store and one flagship store."
Related Viewpoints
Director, Bagrry's Group
"Need experience curation that resonates"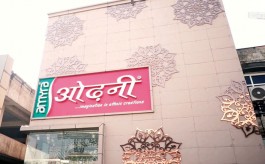 Directors, Odhni
"Crunched store sizes don't work for us"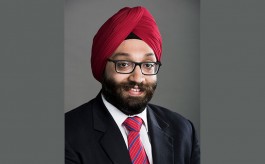 VP, OLX Automobile and Real Estate
"Entire system focuses on AI & machine learning"