Gits Foods takes the quality & safety route at retail
By Nabamita Chatterjee | October 09, 2015
Gits' messaging at the retail space is now more focused on health and safety claims. The brand believes that there are a lot of myths around packaged food, which needs to be broken by the collective effort of all players.
In the recent past, a dark shadow has blanketed the packaged food industry with few brands failing to meet food safety standards. Players in this burgeoning sector are now bucking up their operations to ensure that they meet standards laid by the Food Safety and Standards Authority of India (FSSAI).
Sahil Gilani, Director Sales and Marketing (Gits Food) in conversation with Nabamita Chatterjee from Point-of-Purchase, throws light on the strategic actions through which they plan to connect with their target group at retail level.
Edited excerpts
.
With the packaged food industry under the scanner, how do you plan to connect with your TG at retail with respect to point of purchase displays in MT & GT outlets?
Our messaging at the retail space is now more focused on health and safety claims. There are a lot of myths around packaged food which needs to be broken by a collective effort of all players. Due to all the bad reviews around, packaged food consumers believe that all packaged food is bad which is not true. There are players like us whose prime focus is quality and safety.
Tell us about your product portfolio?
Gits is now at the forefront of the instant food revolution in India. Gits ventured into the market in 1963 with dehydrated soup mixes and further on to popular Indian food mixes such as Idli, Dosa, Gulab Jamun, etc. Pioneering the ready-to-cook concept, Gits moved onto bring traditional Indian foods from "Halwais" (sweet makers) to "Bawarchis" (chefs) to the home of common man. Gits has captured India's fastest growing market through its quality products, formidable distribution network and aggressive marketing strategy. The company now manufactures a whole range of Indian snacks developed and perfected by rigorous in-house R&D. This has enabled Gits to achieve brand leadership.
How important are shopper marketing activities in relation to your overall retail strategy at this juncture?
Shopper marketing is a key strategy for driving sales. It is essential for any brand to execute shopper marketing effectively which can give them a significant gain in terms of competition in the market. It is simply one component of a fully integrated business management process designed to build retailer and CPG manufacturer brand equity that enhances the effectiveness of the shopping experience.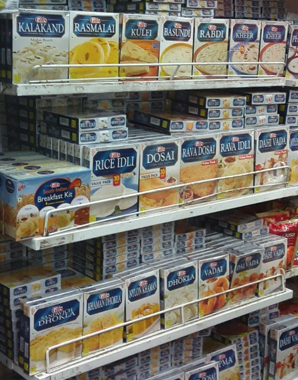 Do you think in this season such activity will ensure greater visibility for your products?
Yes, the right messaging at the retail level will be the key this season. Consumers not only need to be enticed with special offers but also need to regain faith in the safety of their favourite products.
How do you go about designing your in-store branding displays? What does it take for your brand to stand out in an MT & GT outlet?
Most of our in-store branding displays are developed in-house by involving inputs from all stakeholders such as the sales team and various channel partners. This enables us to capture all the suggestive trends in the market to get the messaging spot on.
Tell us about some of your most innovative in-store branding promotions undertaken in 2015 so far? Do you plan differently for festive season?
Given the current scenario around packaged foods, we have played it safe this year and not done any ground breaking innovation on in-store branding. Yes, for the festive season we do increase our in-store promotions focused primarily on our dessert mixes as their consumption increases greatly during the festive season.
Do you also plan other initiatives outside the retail space to complement your in-store promotions?
Yes, for example during Ganesh Chaturthi we also participate in Eco Ganesh initiatives, to spread awareness on how to safeguard the environment.
What percentage of your marketing spends go into shopper marketing activities?
Currently, it would be in single digits. However, we are actively looking at significantly increasing these spends in the near future.
What are the criteria for selecting agencies that execute the in-store branding initiatives?
Currently, in-store branding is planned and executed internally; we haven't engaged actively with many agencies for this. However, our criteria for selecting an agency for this would be innovation, robust execution and transparency.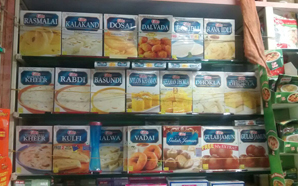 What do you think is the future for the'ready-to-eat' segment in India?
According to recent reports India's Rs 65,000 crore food packaging industry is expected to grow at 18-20 percent to reach Rs 82,500 crore by 2016, despite recent controversies. India is undergoing a paradigm shift in terms of changing lifestyles. With a growing number of women set to be employed in both urban and rural India, more consumers moving out of their homes and living alone, rising health awareness and the increasingly hectic pace of life, packaged food is seeing a growth.
India has a large base of young consumers, who form the majority of the country's workforce. These young consumers barely find the time for conventional cooking on account of their hectic lifestyles, which creates a significant potential for ready-to-eat food products. The ready to eat segment in India is anticipated to grow due to increased consumption levels, rising disposable incomes, rapid urbanization and therefore working couples have very less time in urban India to prepare meals.
The rising per capita disposable incomes of consumers, especially those of the upper and lower middle income groups are driving India's ready-to-eat food market. However, a large chunk of Indian consumers are both quality and price conscious, which is a challenge. Around these challenges, Gits has delighted millions of households by offering a wide range of differentiated and value-added products by benchmarking quality at the right price.
Related Viewpoints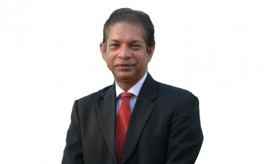 Chief Growth Officer, Lastmile Solutions India Pvt Ltd
'Need to come out of shadows of protectionism to become Atmanirbhar' : Pankaj Goswami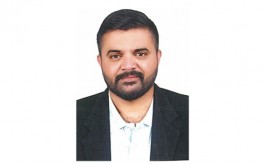 Sewak, LPFLEX Sign System India Pvt. Ltd
Atmanirbhar : Limit, Leverage, and Evolve to become self-reliant : Amit P. Kapani, Sewak, LPFLEX Sign System India