'Grow With Time, But Retain Your Flavour'
October 16, 2014
The journey started with the intention to provide justice for local retailers on the products that they bought in wholesale and offer consumers' these essential commodities at reasonable prices. This initiative gave a birth to a traditional store'Grahak Peth', which has now evolved into modern retail outlet in the heart of Pune. Sarita Gujar chats up with Suryakant Pathak, Managing Director of Grahak Peth, to understand the path that this traditional retail business has taken towards modern trade.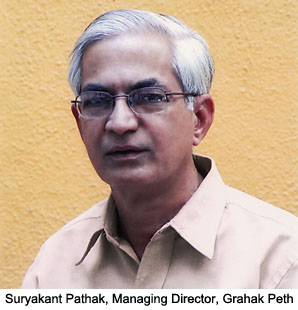 Can you tell us a little about Grahak Peth's journey so far?
Grahak Peth was formed from an initiative in 1974 called as Grahak Panchayats. This consumer movement was created with the intent to reduce the burden of shortage and allow people to procure essential commodities at reasonable prices. Individuals and families formed groups purchased goods at wholesale rates from manufacturers, which resulted in economy of prices.
After handling the distribution system of Grahak Panchayat in 1977, a full-fledged departmental store was opened in the name of Grahak Peth, a place for consumers to fulfill all their daily requirements at reasonable price.
You began as a traditional food & grocery retailer and now moved towards modern trade. Can you tell us about this transition and what difference has it made to your business and clientele?
Every business notices changes in customer demand, consumer buying behaviour and what value additions can satisfy customers. I kept answering these questions that came to my mind, which resulted in gradually increasing the store space, integrating technology and computer systems for billing and inventory management, accepting credit cards, displaying products according to various categories and incorporating a trolley system. Such minor changes slowly made higher middle class consumers to enter the store. Now we also have tie-ups with IT companies, where consumers from the middle class to the employees from the IT sector have started buying and experiencing a traditional yet organised departmental shopping experience.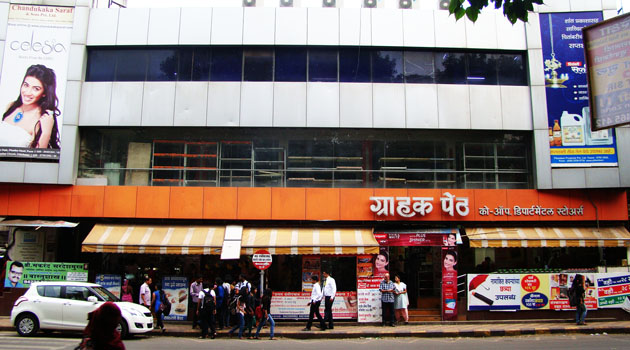 We believe in taking the middle path, where we are capable of serving all type of consumers. Adding to this, customers also shop with us because our association promises to donate 5 to 6 percent of the profit to the Consumers Association, which aids the progress and development of 37 talukas across Maharashtra.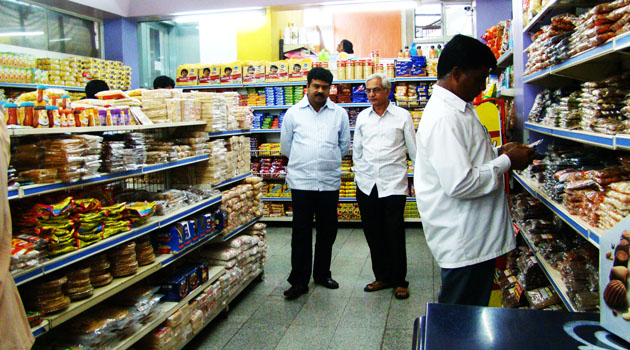 How were you inspired to take up the departmental store concept? What was your strategy for this new business model?
We understand that consumer demand evolves and that few things need to change with time. But we undertake these changes after considering our capabilities, as we believe in working with the reserved fund kept for the business development, and not letting the consumers bear the overheads. The strategy is to be traditional with the modern times, while following new systems and new trends that make our USP better.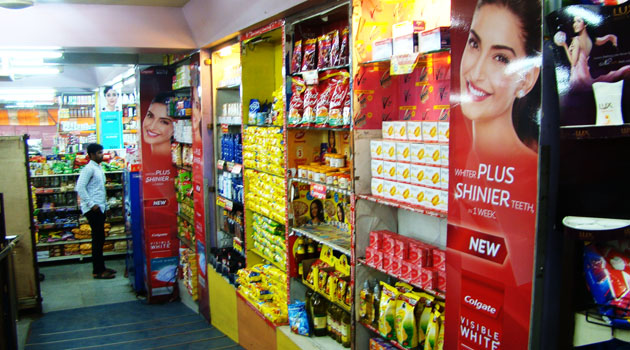 Now that you have entered the organised food & grocery retail sector, do you still consider local kirana shops as competition?
I believe that the kirana shops are our friends and not enemies. Because when LBT struck the retail market in 2013, no one had the voice to fight against the taxation raised by government and all the retailers had to shut down for 21 days during the peak season. During this time, the Consumer Association fought and took a lead to protest and make the government change its taxation policies from retailers' side. In this process, kirana stores realised how the big brands get good price and first preference from buying to taxation. Hence, the association decided to buy in quantum like other brands at the best price and supply it to the local kirana shops so that they can sell it at a reasonable price and not more than other big players. Such transitions helped everyone to grow together and to understand the market better.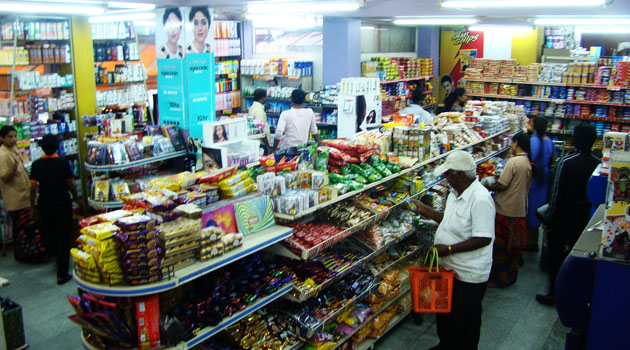 What do you think about giant players like Dmart, Big Bazaar and Star Bazaar?
Big brands, especially Dmart, are doing extremely well. By observing small elements of their business, we have started incorporating the same and providing better services to our consumers. But as they are located on the outskirts of Pune and Grahak Peth being in the heart of the city, they are not a huge competition for us. We are still severing our customers, while they are building on new clientele.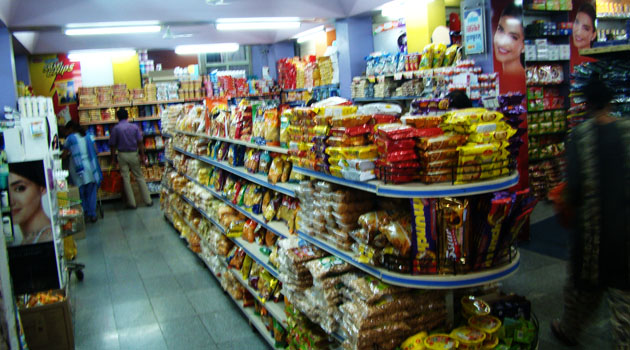 Do you believe that store ambience, organised display and fixtures are vital for the retail business? Tell us about your observation and experience.
It did take a little time for us to understand the importance, but with increased liquidity we started investing on the store ambience. We now have gondolas to display our products. Also, we have tried segregating traditional food items, local food items, cosmetics, and other products which give our consumer easy circulation while shopping for their needs. The store has also revamped its billing system and security check. We have added traditional instrumental music which uplifts the ambience of the store. Such small integration eventually is making us move towards organised retail, which is surely getting us good business and a different clientele.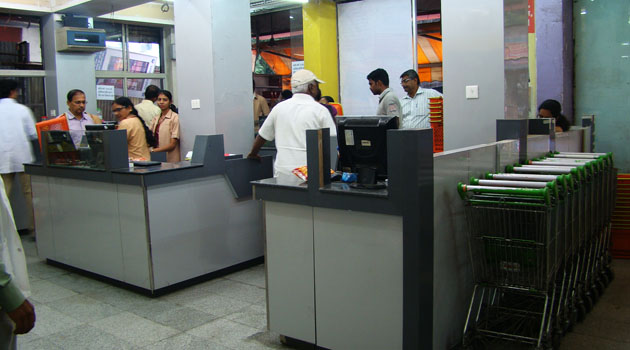 How do you incorporate regional festive flavours in your store and products?
Adding the local festive flavour is our USP. We are well-known for the Ganesh Utsav, where the Ganesh idol is displayed in a proper ambience and visited by the elite class of Pune who are also loyal customers. In this season, we ensure that one corner of the store provides all type of ready prashad, ingredients needed to prepare traditional prashad and many such products. During Diwali, we have traditional eatables sourced from top most brands of Pune like Chitale. We try and celebrate each festival with our consumers and provide them everything to make Grahak Peth a one stop shop for their festive needs.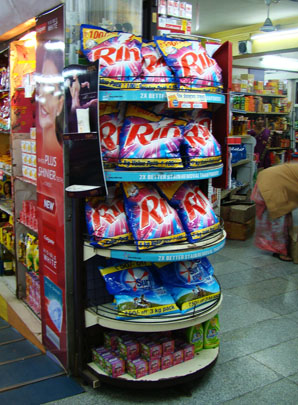 Do you think traditional retailers should carry forward their culture with a modern approach? What is its importance to the business?
I believe that their traditional approach has made them survive till now and that will make them grow in the future as well. Changing yourself with time is essential, but maintaining the traditional and simple approach will never affect your loyal consumer base. Brand loyalty built over the decades will never let you down even if new big players enter the market. Hence, never lose the flavour that you have added to your business.
Any suggestions for home grown traditional retailers?
Every brand and every store has its own strategy and success story. So, it is great to be inspired about new activities happening around you and incorporating it in your USP, which will help you grow positively. Home grown retailers have an emotional connect with the clients and their families. There are many who give kirana products on credit and maintain the credit accounts for the customers. The payments are done by customers when they receive their products with free home delivery services, as customers are limited to a certain area. Big brands cannot provide such service as their customer base is spread across a wider scale. Hence, it's a big opportunity for these home grown retailers to carry forward and yet grow with time. Small things do matter a lot!