'Invest in lean systems and processes'
By Retail4Growth Team | May 20, 2019
Murali Balgar, Director – Customer Support, of Bangalore based Disha Retail Fixtures Pvt Ltd, tells Retail4growth how consistent investments in quality, clear positioning, and constant nurturing of a multi-skilled workforce together can ensure a strong position in the fixture industry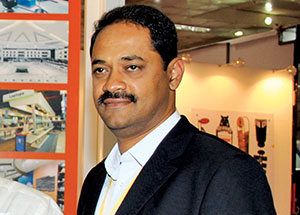 Bangalore based Disha Retail Fixtures Pvt Ltd has come a long way since it began its operation as an auto components manufacturer way back in '96. The company made its foray into retail fixture manufacturing in 2001 and since then there has been no looking back, having carved a distinct leadership position in the industry. In a chat with Retail4Growth, Murali Balgar, Director – Customer Support, Disha Retail Fixtures Pvt Ltd, talks about the key factors that drove its growth and how the company continuously explores quality enhancement.
Can you take us through your business journey? How the company vision evolved keeping pace with market trends and needs?
When we entered the retail industry in 2001, there were very few organized retail fixture manufacturers. Our exposure to the auto components industry and our engineering expertise with good understanding of materials gave us an edge. For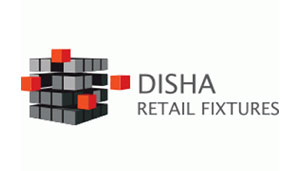 example, we were able to bring in high level of precision to the table with our first client Allen Solly. Over time our work began to be appreciated by brands like Shoppers Stop, who wanted us to come on board to do many of their stores and even helped us invest in machinery for wood work. Since then there has been no looking back. So our growth was not planned; it was very inorganic. Finally at one point we decided to focus on retail, expand, consolidate everything and bring under one roof. That's when the current factory was set up, in 2008. It took almost two years to plan the layout and 8 months to execute.
As we gained confidence in our capability to deliver high quality jobs, we began to be noticed by clients from overseas and it was then that we started exploring exports. Today we have a very clear mandate on driving our exports, while also focusing on the domestic market. Last year our exports stood at 12% and this year we are targeting 20%. I would ideally like to see it go up to 50% in the next five years.
So looking back what do you think were the key factors for your success?
Being honest, clean and focused. Although there were lot of opportunities to get into other segments like home, restaurants etc., we stuck to our core competency, which was fashion and consumer retail. We clearly positioned ourselves in the mid and higher end.
We also continuously focus on developing multiple skill sets among our work force. We have a manpower strength of 400, including sub-contractors, and 80% of our people are multi-skilled. They can work in any department and are totally aligned to the client requirement. So that has been a big strength for Disha. Our iteration rate is less than 1%.
What would be your advice to someone entering this business?
I would say: No short cuts, invest in good capable machines. Don't try to invest in machines which come at 25% the cost of a good quality machine just to control your capex. Eventually you will be impacted. If you are entering, you better do the job right -- get the best of machinery, invest a lot of time in factory layout, lean processes and get everything organised. Without systems in place, you can't survive, so start that practice from day 1. There is place for everyone in this industry.
Read the full, detailed interview in the June 2019 issue of VM&RD magazine and don't miss the fixture special!