It's all about Being Human...
By Fairy Dharawat | May 08, 2014
Being Human, the international apparel brand with interests in charity, plans to expand its retail presence to 75 stores in two years' time. Kunal Mehta, VP-Marketing and Business Development, Being Human Clothing, shares with VM&RD, the brand's retail plans and more. Read On...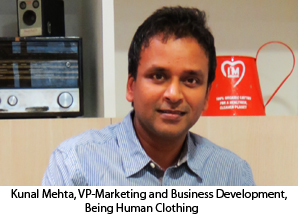 USP
When we started out, the USP of our brand was Salman Khan. His popularity has now grown to be associated with the product and the charity aspect of our brand. People perceive our brand as an international brand since we began in Europe and then moved to the Middle East, followed by India. Being Human is known as a trend setting brand. So the USP of the brand would be Salman Khan, charity and international appeal.




Store Design
Our store designs have an earthy feel, while retaining the soul of the charity aspect which we are associated with. We ensure that the color of the store matches and complements the merchandise, bringing out the earthy feel to our shoppers. Our stores are designed keeping in mind the concept and the ambience that we want to project. Our architects are based out of Hong Kong who have designed all our stores to give an international and uniform look and feel across all our retail outlets.
Store Concept
Like I said, our store has all the elements of earth and color, elements like grass to enhance the feel of our stores. As the brand is targeted at youth, the design is oriented towards a youth-friendly theme.
Shopper Response to Designs
The layout of the store creates an easy ambience for browsing for our shoppers. The store design which is young and vibrant makes our shoppers feel welcome.

Shopper Experience
When customers walks into the store, the experience we want to share with them is all about being aspirational, while retaining the connect with what we do, which is charity. This is a brand that supports the cause of health care and education of children and all the communication within the store communicates the same. We want our shoppers to feel at home while browsing through our collection and completly at ease looking at our international product line.

Profile of target shopper
Our shopper profile includes those around 14-40 years of age, and the Salman Khan fans. We focus more on the male shopper, but recently we have started the women's range as well because we have seen that women have started coming in and are picking up products in the small and extra small size categories. This insight prompted us to share survey forms with women who used to accompany men. It gave us the insight into starting a women's range which is doing good.
We have stores pan India and we have shop-in-shops in 200 sale point locations. Totally we have 24 exlusive brand outlets and 150 shop-in-shop locations.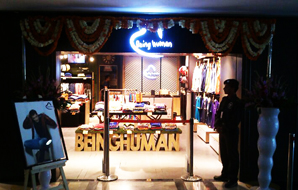 Investment
Our shop-in-shop locations are about 150 sq ft in space, where we create our own fixtures, which cost us around Rs 2 lakh. For our 1000 sq ft exclusive brand outlets, the cost goes up to Rs 35 lakhs.
Factors driving new store launches
The location has to be the best mall in the city. And again, in the mall the best location is important, which means that we would like to be on the ground floor. We generally move towards the high-street malls. In terms of shop-in-shops, we focus on locations as one of the biggest criteria.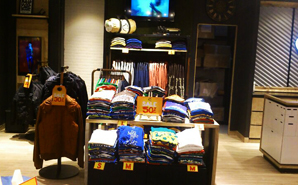 Expansion Plans
We currently have 25 exclusive brand outlets and by the end of 2015 we will have around 40 exclusive brand outlets. By 2016, we would have around 75 exclusive brand outlets.

E-commerce
Shoppers who are coming to our stores are coming to experience our products, to touch and feel them and experience the store ambience and friendliness. So we don't see any competition from the e-commerce front as the person who wants to come to the store will never go to an e commerce site. We have joined hands with e-commerce sites to target the other set of shoppers who are not coming for experience, but for convience, and the result has been encouraging.
Related Viewpoints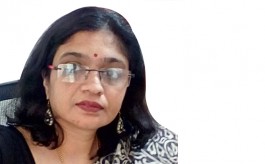 Senior Associate Editor, VJ Media Works
When retail rocked & hope emerged in a virtual ceremony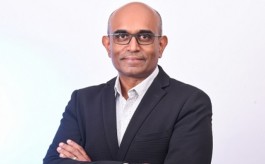 Sr Consultant - Retail Experience
SPEED, THE NEW NEED!