Lessons of Lockdown : 'Brands that are compassionate, empathetic are at forefront'
By Retail4Growth Team | July 03, 2020
For retailers, Lockdown has been a time to rethink their marketing strategies and prepare plans to serve post-covid shoppers. The good news is, companies who have embraced change, put a real focus on innovation, and stayed in lock step with consumers are moving much faster, leaving once-competitors in the dust.

In an exclusive chat with Retail4Growth, Vikash Pacheriwal, Co-Founder, RAISIN, shares his observations of post lockdown shoppers and his take on the biggest challenges of retail sector today.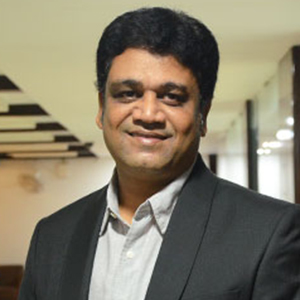 What have been some of your key observations with regard to shoppers during lockdown? What kind of shopper trends can we expect going forward?
-The time spent online has increased but people's attention span has decreased hence in order to attract shoppers you need to give them more than just product promotion. Engaging with the shoppers is very important
-Shoppers are also looking for brands that have a voice and show that they care about society, so being vocal about how much you care about society is important
-Investing in omnichannel marketing for better user experience
-The whole customer experience is becoming increasingly digital hence it's a great time to invest in spending on the digital front to improve the interaction with the online audiences
Based on the expected shopper insights, how do you plan to maintain your own brand positioning and customer loyalty?
-Shoppers have started taking cognizance of how important it is to invest in pieces and styles that are timeless and sustainable. They are looking for quality over anything else, and we want to give them that but at good prices that does not break their banks.
-Also providing good offers and discounts as an incentive
What about the consumer profile and behavior with regards to online-offline shopping? Do you see that changing too? Any unique observations about this market?
-People have started spending more and more time online which has led to changes in the buying patterns of people, they are now getting more and more familiar and comfortable with online shopping
-Even people who were skeptical earlier have ventured into buying things online and are getting increasingly comfortable with the whole process of getting things delivered to the safety of their homes. It is more convenient and easy
-Plus safety concerns is also making people stay indoors
-Even boomers are investing more time online and buying more and more products online
Has there been any change in your marketing spends or investment in technology post-COVID outbreak?
-COVID saw a major spike across online e-commerce channels so our spending across digital marketing has increased
-We've also invested in making our website more user-friendly and accessible for ease of shopping
-Putting our investment in technology that aids to make searching for our products easier and faster
What do you think are the biggest challenges for the retail industry today? Any personal retailing challenges in B2B & B2C space you'd like to highlight?
-The biggest challenge for the retail industry today is to know how to strike a balance between offline and online channels using strategic omnichannel marketing to help reach a wider audience
-Streamlining Production and delivery systems as per the demand, automation across the channels
-Instilling confidence in customers by maintaining communication
-Retaining employees
Related Viewpoints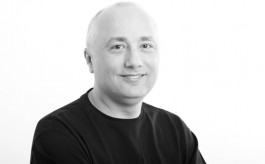 President & Chief Operating Officer,, o9 Solutions
COVID-19 : End-to-end solutions will become more critical, says Igor Rikalo, President, o9 Solutions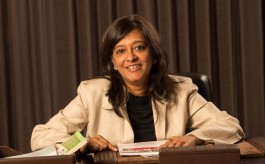 Director, , Emami Limited
'Trust is built through the brand communication' : Priti A Sureka, Director, Emami Limited